Flash games have truly changed video game history! At the peak of their popularity, they were the means of having fun online for kids and adults alike. Although they were available only for Desktops or Laptops using the Adobe Flash Player plugin for many years, now you can play many popular Flash games on mobile devices like phones or tablets. Pretty neat, right?
The turning point was marked in 2021 when Adobe discontinued the popular Flash Player Plugin, which used to give you access to millions of games. Luckily, the Flash journey didn't stop there! With the help of modern technologies, developers found substitutes for Adobe's Flash Player, making it possible to play the games on even more platforms, such as Chromebooks or Android and iOS devices! How was this even possible? Read on to find out!
The history of Flash Games
So what are they exactly? A Flash game is a video game you can play online directly from your browser. Using the Flash Player plugin, the browser automatically downloads the content you need for a fun gaming experience.
It all started in 1996, at the dawn of the internet. Sadly, making a game was quite clunky at the time, especially if you wanted to include animation. Faced with this problem, a team of engineers invented a clever software – FutureSplash Player. Does it sound familiar? Later, they decided to shorten it to Flash Player!
By the time the 2000s came around, it was impossible to find a computer that didn't use this plugin! It allowed users to run apps and stream content directly from their browsers without other downloads. As you can imagine, many of these apps were games!
Naturally, websites featuring huge collections of Flash challenges made gaming more accessible and fun than ever. As a result, an entire generation of children and adults become avid gamers. Going one step further, some passionate players fell in love with the world of game creation. Besides, using the software wasn't that hard, so some gaming fans learned to make their own games from scratch!
Despite its wild success in the 2000s and 2010s, Flash slowly lost its popularity over the years. While the internet developed, gaming websites started to use HTML5 and other modern technologies to run games across various devices. They also provide a better gaming experience and extra cyber safety. At that point, playing the Flash games on mobile was impossible! As a result, at the beginning of 2021, Adobe discontinued the legendary plugin.
From Desktops to Mobiles, Tablets, and Chromebooks
Initially, gamers panicked, thinking some of their favorite games would be lost forever! Could this be the end of Flash games? Of course not! All those tons of Flash content couldn't just vanish overnight. From the moment the change was announced, developers worldwide started working on backup solutions to keep these legendary games playable.
This is how Flash emulators like Ruffle were born! Thanks to them, you can now enjoy many of your favorite Flash challenges anywhere without needing Adobe Flash Player Plugin! Not only are they available for PC or laptop, but you can also play them on mobile devices! Therefore, it doesn't matter if you prefer gaming on your smartphone, tablet, or Chromebook. They're always at your fingertips!
Below we've compiled this list of some of the most epic challenges developed in Flash for players of all ages, which now are also playable on mobile devices! If you've already played them before, you'll feel a rush of nostalgia wash over you. On the contrary, if you're curious about this trend, you'll have the chance to experience the games that shaped a generation! Let's get it started!
If the world of aliens seems alluring, you'll see what it's like to use otherwordly powers with Ben 10 Games! You can choose one of the Omnitrix heroes and improve their abilities through battles all over the Omniverse. Do you have what it takes to become a champion?
You can embrace your creative side by imagining a new character! Any fan of the My Little Pony Games will be glad to completely customize their creation, including the colors, clothing, and accessories. Therefore, if you love the world of ponies, it's a chance you shouldn't miss!
Embark on a magical journey along the craftiest donkey the world has ever seen! You'll play the role of a blacksmith learning how to craft various weapons for your warriors! You can choose your ore and mold, melt it, pour it, and build the best gear in the land! However, there's more to this story you'll need to discover for yourself! What are you waiting for?
Management games became a hugely popular genre in the Flash game era. Out of all the available challenges, Papa's Games featuring his chain of restaurants were, by far, the most popular. Did you know that grilled cheese sandwiches are one of his favorite specialties? Yummy! If you're brave enough, try managing a restaurant that produces such treats!
There's nothing like a cat-and-mouse chase! Besides, the race involves more than speed when speaking of the famous heroes from Tom and Jerry Games. Get involved in this epic rivalry and improve your engineering skills by building traps to catch Jerry!
Being a waitress in a busy restaurant can be hard work! Nevertheless, this game shows you that it can also be a fun time-management challenge! You can test your organizational skills while making a ton of clients happy!
Animal lovers will fall in love with this pet grooming challenge! You can take your time washing, drying, and creating the perfect style in the free-play mode. However, if you want the adrenaline rush of a challenge, you can pick the timed gaming mode for a 4-minute grooming marathon. American Girl Games are perfect if you enjoy cute missions like this!
SpongeBob and his pals invite you to join their eclectic card contest. The rules are easy – form pairs and react quickly to the other player's moves. A jellyfish will sting you for every mistake you make! Yikes! If you like this, many quirky heroes would love to have fun with you by playing plenty of other SpongeBob SquarePants Games!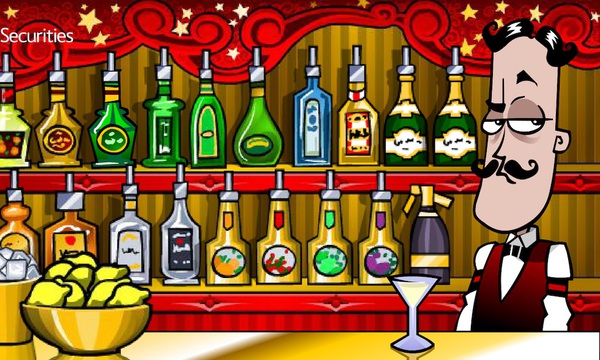 Enjoying a delicious cocktail on the beach sounds like the most relaxing thing in the world. What is more, if you're making your own drink, you have more fun! You're free to choose the ingredients and garnishes for the perfect drink. Yummy! Would you like to test your bartending skills by creating tasty mixes at this exotic beach bar?
A fashionista is always ready to shop until she drops! With the My Scene girls, you can satisfy all your shopping dreams without going to the mall. Besides, with such pretty dolls as models, Dress Up Games are some of the most popular Flash games for good reason!
Organizing the wedding of their dreams is a goal for many girls. Nevertheless, working as a wedding planner involves many skills! Are you curious to see if you have what it takes? The mini-games in this challenge will lead you through the entire process, from raising money to picking the venue, the outfits, and even the photographer!
Many people enjoy Cooking Games because they let anybody try new recipes and create impressive dishes without messing up their kitchen! In this baking challenge, you'll assemble and decorate one of the most exciting desserts – a cake. If you can prove your speed and precision, your bakery will become the talk of the town!
Sometimes, a challenge might seem simple at first glance. However, you'll soon find that some Skill Games require a lot of practice if you want to win! This thrilling and fast-paced challenge will let you fly a helicopter with just one command. How far can your skills get you?
Some of the most well-known and artistic Flash games are Ferry Halim's Orisinal Games. With imaginative graphic design and music, they capture the beauty and emotion of unforgettable moments. For example, you can embody a bunny hopping on jingle bells on a snowy winter night. How charming!
Fans of Mario Games will surely recognize the hero of this challenge! You're invited to join this adventurous plumber while he collects coins and jumps on his enemies. Besides, you can help him evolve and become stronger through power-ups! If your reflexes are up to par, you'll explore many different worlds and have a blast with Mario!
If you're looking for an adrenaline rush, become involved in a pirate war! After finding a precious treasure on the beach, Simon is forced to use his raft and cannon to fiercely protect it. Can you help him eliminate his enemies in this spirited battle?
Don't miss any popular Flash Games!
Flash emulators are improving daily, allowing you to access more and more Flash challenges. However, the development is still in progress, and many famous games, such as Super Smash Flash 2, are not yet supported. So, how to play those, you might ask?
Well, this is where our custom app comes into play! Using NuMuKi Browser, you can play all the Flash games on our website that are not yet fully compatible with Emulators. Therefore, while you won't be able to play all the Flash games on mobile, you can at least keep playing them anytime you want on desktops or laptops for a boost of nostalgia!
All in all, anybody can have a blast in the world of Flash Games! With such a wide variety of genres and characters, it's just a matter of time until you rediscover an old favorite or find a new game to play for hours!