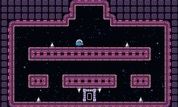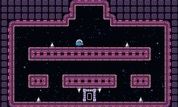 Play Now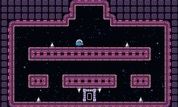 Unfortunately, Gravity Escape is not available on your device. Please try one of the related games below or visit our HTML5 category.
About Gravity Escape Game
Help a little astronaut find his way out of the maze in the Gravity Escape game! If you've always been interested in space, this is the game for you! Experiment with the gravitational pull, travel through each stage, and avoid the obstacles. Will you be able to reach the exit?
Your task here is to solve a complex puzzle and bring your friend to the door. Get through the maze, complete the 15 stages, and help the little spaceman get out safely. There will be all kinds of obstacles in your way, from sharp spikes to scary space creatures, but you have to avoid them at all costs!
How to Play
To control where your tiny friend goes, you will only need your mouse. Left-click anywhere on the screen when you are ready to jump, and gravity will do the rest. Just remember to change direction quickly, or you might return to the starting point!
There are 15 stages for you to try, so do your best to make it out of the maze! As you progress, you will see that the layout will keep changing. You will encounter new enemies and obstacles and increased difficulty. Just make sure to stay out of danger!
Don't worry if you can't complete a level on your first try! If you hit even one obstacle, you will have to restart the current stage. Still, you won't lose your progress, so take your time solving the puzzle and think of the perfect strategy to reach the door!
Are you up for this challenge? Join the little spaceman and help him escape the space labyrinth!
Good luck!