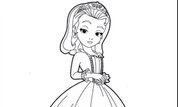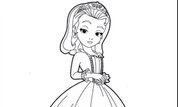 Play Now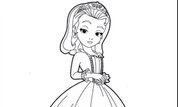 Unfortunately, Color Princess Amber is not available on your device. Please try one of the related games below or visit our HTML5 category.
About Color Princess Amber Game
Both kids and adults like to color. We all had some kind of a coloring book in our childhood in which we enjoyed to color the drawn figures. It develops imagination, and it helps little children to learn colors. During Color Princess Amber game, you have the opportunity to paint Princess Amber the way you like!
As technology has evolved through the years, now we don't even have to buy those coloring books, find pencils and take all those back at your place to color. With a single search, we can now let our children color their favorite character. If you or your kid enjoy Sofia the First TV series and you are eager to draw a little bit, then this game is for you.
When Sofia becomes royalty after her mother marries King Roland II, she meets a lot of new people. These include both animals with whom Sofia can talk due to her Amulet of Avalor, and humans, most of which are also part of the Enchancia royal family.
One of her acquaintances is princess Amber. She may sometimes be mean to Sofia, but her soul is actually kind. You just have to know her better. Now, you have to lighten Amber with colors. Fancy yourself how would you like her to look. Would you color her dress beautifully and stylishly, or will you dress her in black?
It is up to you. Make your best and print your masterpiece to stick it on your wall if you desire so. Let your imagination free and have fun!