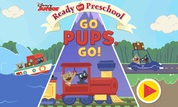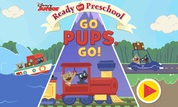 Play Now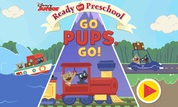 Unfortunately Go Pups Go is not available on your device. Please try one of the related games below or visit our HTML5 category.
About Go Pups Go Game
Oh no! It seems that Bob's journey is off to a bad start in the Ready for Preschool: Go Pups Go game! The owner of the Puppy Dog Pals wants to explore the world, but he forgot his suitcase. Because of this, you get to join your friends for an exciting voyage through the world!
Your task here is to help the puppies reach their owner safely! To do so, you will have to travel by boat, car, or train and avoid all the obstacles. Make sure to fuel your vehicle and drive as quickly as possible to get to Bob on time! Just remember that different roads require other means of transport!
How to play the game
Can you reach your owner before he sets off on his travels? Hop on the right vehicle and get to work! You can jump up and avoid all obstacles using the Left Mouse Button or taping your phone's screen. Doesn't that sound easy as pie?
Bingo and Rolly have prepared multiple stages for you. Travel through China, India, or even Egypt, along with the cute pups, and choose all the right vehicles together! You have to reach Bob every time before you can move on to the next level!
Don't worry if you don't make the right choice the first time! Your friends will let you pick until you have the correct answer. After your car, train or boat is all ready to go, it's time to hit the road!
Of course, you have to avoid obstacles to reach your destination. However, you can also collect bones for the puppies on your way there! Pick up some treats for your cute teammates and aim for a high score!
This is your chance to combine learning with adventure. Choose the right items and help the Puppy Dog Pals meet their owner!
Good luck!