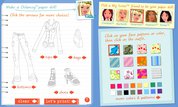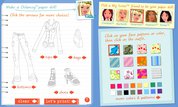 Play Now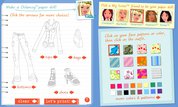 Unfortunately, Fashion Designer is not available on your device. Please try one of the related games below or visit our HTML5 category.
About Fashion Designer Game
Every girl from the My Scene television show has her own personal sketchbook. This is where they keep their best designs. Could you help them create some new and beautiful outfits that they can wear this season? Then start playing the My Scene Fashion Designer Game and show us what a brilliant creator you can actually be.
Every true fashion designer must start somewhere in order to achieve his real potential. Our fashionable girls from My Scene have started with their sketchbooks. You can start your own right now, by designing some brand new outfits for them and print the designs out. First of all, select your model. Choose between Chelsea, Barbie, Delancey, Madison or Nolee and start creating. Once you have chosen the character, you can move towards designing the clothes.
Create unique clothing pieces
All you need to do is to click on the arrows that can be found underneath the pieces of clothing. Pick from a large variety of bottoms, bags, tops, and shoes. Will your model wear trousers or a skirt? Maybe she will enjoy a jacket of just a simple T-shirt. High heels or just a pair of snickers? It is entirely up to you.
Now that your selection is done choose the perfect patterns and materials to use for your designed clothes. There is a large variety out of which you can pick anything you like. Just make sure that the colors are matching. Click on the pattern or color, and then click on the clothes to apply your selection. Perfect! Now everything is done, and you are ready to start your sketchbook. Print your doll, print the clothes, then cut the shapes and put them on your doll.
Voila! Your delightful outfit is done. Do you want to create some more designs and fill your sketchbook up with fantastic artwork? Then continue designing and never stop!