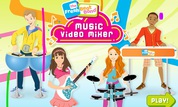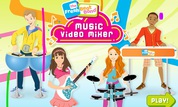 Play Now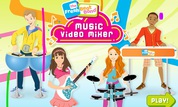 Unfortunately, The Fresh Beat Band: Music Video Mixer is not available on your device. Please try one of the related games below or visit our HTML5 category.
About The Fresh Beat Band: Music Video Mixer Game
Have you ever dreamed of directing a fantastic music video? If so, you're lucky because The Fresh Beat Band will let you produce their clip in the Music Video Mixer game! However, a task like this requires a lot of creativity and attention to detail. Do you have the right trait to produce the best music video?
You will hear some of the band's most famous songs and pick one for your video. On top of that, you have access to loads of scenes, and special effects, to make the perfect video for the band. Let's get into the studio and get the production started!
How to Play
Directing a music video is no easy task, so the controls should be the least of your worries. Luckily, you will only need to use your mouse to navigate your options. With one less thing to worry about, you can focus on your creative process and take your time to make the best video!
The first step of production is to choose a song. There are three you can try out:
- Great Day;
- Go-Go-A-Go-Go;
- Loco Legs;
Once you choose a melody, it's time to pick a stage background. Here is where the band will sing, and it is a big part of the music video. So, don't rush and try to find the perfect fit.
The last and most fun part is hit record and start to add some special effects! You can try to add some bubbles, sparkles, lights, and many others. Also, you can make the band do a wild dance by pressing the Go Bananas button. Once you are happy with your video, you can go ahead and watch it and even get a poster of it!
Are you ready to direct the music video for The Fresh Beat Band? Let's join Twist, Kiki, Shout, and Marina, and show them what you've got!