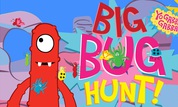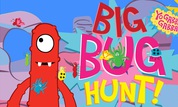 Play Now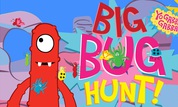 Unfortunately, Big Bug Hunt is not available on your device. Please try one of the related games below or visit our HTML5 category.
About Big Bug Hunt Game
Have fun collecting colorful insects in the Big Bug Hunt game! Muno, the red and friendly Yo Gabba Gabba hero, loves bugs. He is fascinated by the little creatures! Even if you're a little spooked out by insects in real life, you'll learn to appreciate them. Maybe you'll even become a bug lover, like Muno! Gather your courage and start playing!
The game consists of six rounds, in which you'll have to catch bugs of a color. Can you find all of them? They're crawling all around the scene behind Muno! You'll have fun and practice your colors too.
How to play the game
The first step of the game is to pay close attention to Muno. He'll tell you that he loves bugs in one of the four colors. You can also read out the sentence at the top of the screen. You can practice reading while having fun too!
You don't even need a net! All you have to do is hover your cursor over the crawling creatures. Don't be afraid! Click to catch the tiny animals! You'll move on to the next round once you find all the red, yellow, blue, or green bugs.
Aren't you excited to hang out with all sorts of bugs? You'll come across some ants, butterflies, ladybugs, and even spiders. Don't worry! They are all cute and very friendly. You'll notice that they're more colorful than in real life! However, this makes them hard to spot against the bright hues in the background!
As you collect bugs for Muno, you'll see them appear on his body. Luckily, our red friend loves to hang out with insects. He even giggles because the bugs tickle him! Join him on this fun challenge if you want to improve your reflexes and attention to detail. Besides, you'll also practice recognizing colors while enjoying some funky music.
Learning and fun mix well when you play with the Yo Gabba Gabba heroes!