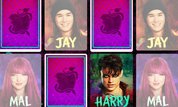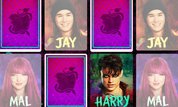 Play Now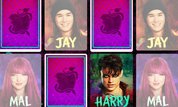 Unfortunately, Roll Call is not available on your device. Please try one of the related games below or visit our HTML5 category.
About Roll Call Game
Let's see who is in the house. In the Roll Call game, you will call out all the names of the characters from the Descendants Disney movies until you know them by heart. That is if you do not know them already. Are you curious to see how well does your memory work?
And do you want to test how well you know your favorite characters? This is your time to do that. You will have to remember the images that will pop up once you flip the cards and match them with the corresponding pair. But for this, you will need an excellent visual memory.
Do you feel prepared? Do you want to test your ability to do this brilliant roll call and check if your favorite characters are all present in the house? Do you want to see them all gathered in the same place? Now it is your time to achieve all of your dreams. Let's begin exploring.
Flip the devious cards!
The rules of this game are quite simple. All you need to do is to click on one of the cards that you will have placed on your table and flip it. Once you flip it, you will see a character's picture and name on the other side. Now, you will need to find its pair. Every card has a matching pair with the same figure on it.
Click on another card to see if you got the right match. If you didn't, the two cards would flip back to the way they were. You will have to remember which characters were on those cards, so it will be easier for you, next time you flip the cards. Once you managed to pair all the characters, it is time to move on to the next level.
Each level will be slightly more difficult than the one before. And you might encounter new characters every step of the way. You do not have to feel overwhelmed. You will manage to find the matching cards in no time. Just be patient and flip them until you pair them all!