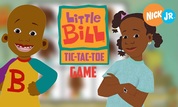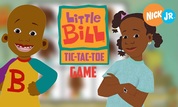 Play Now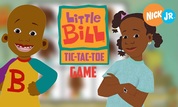 Unfortunately, Little Bill: Tic-Tac-Toe is not available on your device. Please try one of the related games below or visit our HTML5 category.
About Little Bill: Tic-Tac-Toe Game
Little Bill: Tic-Tac-Toe is a fun online game based on the popular children's animated TV series Little Bill. The game follows the classic rules of Tic-Tac-Toe and is designed for kids to develop their strategic thinking skills.
During this challenge, you'll play as April against Little Bill. As in any typical tic-tac-toe challenge, the player who matches three marks in a row wins! Let's get it started!
How to Play
The gameplay is quite straightforward:
- Just use your mouse to click on any available cell on the 3x3 grid and place your mark.
- Each player takes turns placing their mark on an empty space on the grid.
- The game's objective is to get three of your marks in a row, either horizontally, vertically, or diagonally.
- If all spaces on the grid are filled, and neither player has achieved a win, the game is a tie.
The game's simple design and easy-to-use controls make it accessible to young children while developing various thinking skills like math, prediction, or strategy.
Have fun!