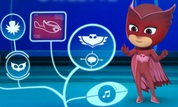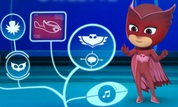 Play Now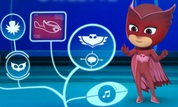 Unfortunately, Sound Board is not available on your device. Please try one of the related games below or visit our HTML5 category.
About Sound Board Game
Don't miss out on the Sound Board game if you are a big fan of the PJ Masks! You will have the chance to spend some time with the cute yet powerful superheroes from this team. Their cool personalities and powers will surely impress you! Are you ready to get to know them better?
Let's step inside the PJ Masks Headquarters! This cool location will allow you to learn more about each of the three members of the team. Do you know each character's catchphrases? Now you get to combine them with some kick-ass tunes and customize a cool soundtrack! It's going to be so much fun to play with your friends and pretend to be members of this extraordinary team of children!
How to Play
Are you ready to get started? Begin by picking one of the characters from the PJ Masks trio. Have you always wanted to fly? Then go for Owlette, the brave girl dressed in red. If you admire agility and swiftness, you should pick Catboy. Finally, Gekko is a perfect choice if you like climbing and camouflage. However, the best way to enjoy the game is to take turns playing each character's role. This way, you will get to know the entire team!
Make sure you turn up your volume! It's time to create a soundtrack for the adventures of each character. Take a close look at all the five buttons on the screen! Have you noticed the button marked with a musical note? Click on it to play some thrilling music! You'll feel like a superhero on his way to his next secret mission.
Now, it's time to add some special effects! The other buttons on the soundboard of each character represent some of their most well-known catchphrases. Try them all, or put together a special sequence!
Can you use your imagination to come up with a new PJ Masks adventure? This game will help you bring your fantasy to life! You can even invite your friends over and play together, using the original sound effects from the series. Isn't that cool?