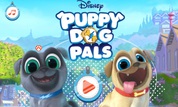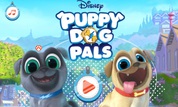 Play Now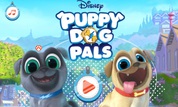 Unfortunately, Puppy Dog Pals: Obstacle Run is not available on your device. Please try one of the related games below or visit our HTML5 category.
About Puppy Dog Pals: Obstacle Run Game
Bingo and Rolly are in the mood for a run in the Puppy Dog Pals: Obstacle Run game! However, the path ahead is not as smooth as they think, and they need your help! Can you pick one of the two pups and get them to the finish line?
Your role is to get Bingo or Rolly through every obstacle they might face! Also, you might find some treats along your way. Try to grab them all to reward the two puppies for a job well done! Let's get to the starting line and get this race going!
How to Play
Let's see if you have what it takes to finish this obstacle course! Luckily, it's pretty easy to control the two little dogs! You can use your mouse or the Up and Down arrow key to switch between the three lanes! See? It's pretty straightforward, right?
Before you get started, you need to choose if you want to do the race with Bingo or Rolly. Once you sort out everything, it's time to start the action! However, you will have six levels to complete, and each one is harder than the last. You need to adapt fast if you want to clear all of them.
Make sure you grab all the dog treats and don't hit any obstacles! Rocks and gaps in the road are a big problem for the pups. You should try to dodge all of them to keep their health intact! If the health bar goes down, it's game over!
Are you ready to start the race and get Bingo and Rolly to the finish line? Make sure they stay healthy and happy by giving them many treats and keeping them out of trouble! It's time to see what you've got!