Imagine a world populated by stylish girls, adorable animals, piles of fashionable clothes, and plenty of make-up… You're right, I'm talking about all those nostalgic games that most of the girls used to play a while ago, back in the golden days of childhood!
Now you have the chance to reunite with old friends featured in lots of famous series, such as Barbie, Bratz, Monster High, Hannah Montana, My Scene, or Polly Pocket! From dress up games to thrilling adventures, these games truly recapture the magic of childhood. Read on for a list of the best retro games for girls that you can still play online!
Tip: Visit our Girls Games page to check all the available games.
Remember the days of your childhood, when the internet was still a novelty? Children and adults alike were exploring this new universe of entertainment possibilities with great curiosity. Naturally, the young ones discovered Flash games, and from that point, there was no turning back. All 90's children have spent a significant portion of their early days glued to the keyboard, discovering and enjoying exciting online games every day. An entire generation was hooked!
Out of the myriad of sites available, there is one that almost all 90's girls remember fondly. Have you searched for everythinggirl.com? Many of us have spent countless hours exploring the colorful site, jam-packed with our most beloved characters. From fairies to dolls of all shapes and sizes, the website was a pink and purple haven for every girly game you can think of! Get this: we have found all your favorite games from the now derelict site!
Where are these games now? Join us on a walk down memory lane!
Rediscover your passion for fashion!
Whether you are six, sixteen, or sixty, it can be quite thrilling to unleash your inner stylist! Especially if this means that you get to make fashion choices for characters from beloved childhood TV series. What is more, these games can really encourage you to discover new clothing styles and even become more creative with your personal wardrobe.
Who could be a better inspiration than the world's most well-known and beloved blonde? That's right, it's Barbie we're talking about! This fashion sensation has charmed little girls all over the world with her impeccable style, many talents, and relentless ambition. Aren't you excited to hang out with her and her friends again? Start by playing the MakeOver Studio game for a taste of true glamour and fashion!
For even more Barbie nostalgia, step back into your childhood, where you could be a star stylist, the ultimate pet caregiver, or an adventurous princess. This walk down memory lane is not only filled with all your favorite original games from EverythingGirl.com and Barbie.com. It also gives you a chance to relive those magical moments. Immerse yourself in the classic fun of the original
Barbie's Game Room
, and let the timeless adventures begin anew!
If you feel the need for a bit of retro inspiration, the London's Suite Styler game might be exactly what you need! The ditzy, yet very fashionable friend from The Suite Life of Zack & Cody is ready to give you some cool fashion advice! Just make sure that you don't take it too seriously!
Playing these games is also an excellent opportunity to have a laugh at the crazy fashion fads of the 2000s. Remember the low rise jeans and body glitter? It can be quite fun to think about how trends have changed over the years.
For instance, you will surely enjoy the My Scene: Shopping Spree game! Charming Kennedy, spunky Madison, fashionable Chelsea, and the other girls are more than glad to let you pick out their outfits! The options are quite glamorous and over the top, like sequined dresses and even colored feather boas. However, the best aspect of the game is that you also get to dress up the girls' partners! So choose your handsome date and make sure his outfit matches yours!
Create new, stylish looks with the Bratz Makeover game! Join your favorite characters in an exciting make-up game that will let your imagination run wild!
Or you can just take your brushes, grab some jewels, and start being creative in My Scene: Beauty Studio game!
Have you ever wanted to become part of a whimsical fairy tale? Now you can join Barbie in one of her most iconic roles, that of the Swan Princess. Help Odette pick out a fabulous outfit and meet her prince with the Barbie of Swan Lake: Odette Dress Up game!
Tip: Check our Princess Games page for even more surprises!
Visit the salon with your favorite characters!
A visit to the salon with your best friends can be the best way to relax! Choosing a fresh new 'do and putting on some make-up can be everything that a girl needs!
Don't have enough time for a real beauty splurge at the moment? Your old childhood friends are always here for you! They will take you to the most luxurious beauty salons, so go ahead and enjoy a fun day out with these absolutely fabulous ladies!
First, we must pay a visit to Barbie's favorite beauty parlor! Everybody knows that she chooses the most stylish and hip locations, so you'll surely have a blast. What is more, you will have the opportunity to cut and style the hair of the blonde sensation following the latest trends. Isn't that exciting? Make sure you try out the Snip 'n Style Salon game!
If you are looking for something more casual, your favorite blonde sweetheart is waiting for you in Polly's Hair Stylin' Salon game! You will surely enjoy the fun, kooky hairstyles!
If you are a big fan of Polly Pocket, here are a few more popular games you might want to play. For instance, you can become a personal stylist in Polly's Rockstar Makeover game! Help Polly and her band pick out their outfits, accessories, and even the stage!
Or you can enjoy a day of fun and fashion with Polly's Wacky Wardrobe game! Help this intriguing machine put together the perfect outfit, complete with accessories!
Let's not forget about Polly's Drive 'n Style game too! Help Polly and her friends, Shani and Lila, get ready on the go!
Can you think of anything more girly than getting a manicure? All young girls dream of being pampered and choosing a cool design to compliment their personality and personal style. Therefore, painting your nails is the ultimate activity for any sleepover.
There was a time when the trends in nail art were entirely off the charts! Remember all the rhinestones, crazy patterns, and incredibly long and impractical styles! Now you get to try them out without breaking the bank or making a fool of yourself with these nostalgic games for girls!
Join Nolee, Madison, Chelsea, and the rest of the My Scene crew in the Dazzling Nails game. What is more, you can even print out the final design and get a matching set on your next appointment! Are you ready to revive some old trends?
Or if you're one of the Hannah Montana fans, Miley's Malibu Manicure still rocks! Play the game and help Miley and Lilly get a perfect manicure for their slumber party! They can't have a party without a manicure, right?
What about all those room decorating games
Let's not forget about another classic in the world of nostalgic games for girls – decorating games! Every little girl has a fantasy about the design of her bedroom. These games have surely allowed our creativity to run wild! Meet up with your favorite outgoing blonde, Polly Pocket, and help her decorate in Polly's Beautiful Bedroom game.
If you prefer something a little more grown-up, you can always try the My Scene: Room Makeover game. Here you will join some spunky teenagers on their very own take on interior design. You can even set up the perfect ambiance for a party!
Also, let's remember the time spent with Miley And Lilly while preparing the room for those spectacular sleepover parties. Decorate Miley's bedroom for in Roomy Room Re-Do game! Choose from the available lightings, furniture, and decorations!
Or play Miley and Lilly's Designer Dreams and exercise your fashion skills. Experiment with styles, colors, and accessories!
However, bedrooms and party venues are not the only places where you can unleash your imagination. Sasha, Jade, Yasmin, and Cloe have a special surprise in store just for you. You must remember the Bratz: Fish Tank game.
You get to decorate and set up your very own aquarium, and even breed fish!
Shopping is always an adventure!
All women know that shopping can become a thrilling adventure at times! Well, you are about to find out that even some beloved characters go through serious challenges at the mall!
Remember the fearless crime-fighter with fiery red hair and a big attitude? That's right, I am talking about Kim Possible! Go back in time and help her fight Drakken and Shego in the Shopping Avenger game. You might find that even the toughest girls sometimes need a little help to get ready!
You might also enjoy the company of some other lovely ladies! Sam, Clover, and Alex are fighting out of control prices with the help of their trusty gadgets in the Totally Spies: Mall Brawl! You will undoubtedly remember the special weapons they use, such as the Exploding Lipstick or the Butterfly Barrette Bomb? You get the chance to use them once again and join this iconic trio in their mission once more.
If you enjoy the retro vibes, you will surely get a thrill out of other old Disney Channel games that are still available online!
Adventures are not just for boys!
Many people think that fighting monsters, accomplishing challenging missions, and exploring unknown realms are jobs fit for male adventurers. Thankfully, the brave heroines featured in these games are ready to prove everybody wrong! Not only are they just as strong, fast, and resourceful as male characters, but they also boast magical abilities and superpowers. They would make any enemy tremble! What are you waiting for? Just jump in!
Are you ready to explore fascinating realms? The best part about these games is the fact that they allow you to get immersed in mesmerizing worlds and explore beautiful places. For example, you can step inside an ancient boarding school for fairies and peek inside every classroom and corner of the garden. Play the World of Winx game to live the adventure of a lifetime joined by the courageous and talented fairies of Alfea!
Are you looking for a ghoulish and adrenaline-filled experience? Make sure you pay a visit to Monster High! This unusual school, located in New Salem, caters to many species of monsters. Even if they are incredibly different, all of them have one thing in common: they are incredibly talented and stylish. Therefore, any adventure they go on is bound to be extremely thrilling and also a bit spooky! Are you brave enough to join in? If so, give the Creeptastic Catacomb Adventures game a try!
Let's go for a ride!
There is a well-known stereotype that girls are usually bad drivers. However, this doesn't mean that you can't enjoy a relaxing car ride joined by your favorite friends. There's nothing like a good online game to help you truly chill out behind the wheel! Let's prove this misconception wrong and have a blast in our favorite character's cool vehicles!
To begin with, we need to earn your license! Do you remember the thrill and excitement of your first lessons? Now you have the chance to relive those emotions in a fun and whimsical environment! Join Draculaura, one of the coolest characters from the Monster High, as she tries to ace the test and get her license! Can you help her succeed in the Driver's Dread game?
Now it's time to have some fun! Having a car and a license means the freedom of going for a drive with your friends. What is more, this allows you to visit many places quickly, such as the store, the city center, and the beach. Are you thinking of what I'm thinking? Let's have a beach party! Jump inside Barbie's bubble-gum pink car and gather supplies for a fun get-together with the Car Fun game!
Relive the highschool life!
Most of us remember our teenage years fondly – fewer responsibilities, no bills to pay, and a lot of fun to be had! Even if we didn't appreciate it at the time, many of us yearn for the charm and innocence of adolescence. Thankfully, we can relive the bliss of those days by jumping inside the world of Nostalgic Games for Girls! Are you ready to return to the days of studying, crushes, and after-school jobs?
Can you recall the busy hallways, the smell of chalk, and the ceaseless chatter of your peers? High school can be a pretty stressful place, especially if you are a misfit. Luckily, there is a magical place where anybody can fit it! Aren't you excited to join in? Help one of the students study at the last moment with the Clawdeen's Cram Fest game!
Do you miss the feeling of butterflies in your stomach? Now you have the chance to relive the thrill of your first high school crushes! What is more, you can become immersed in a magical world where romance lies behind every corner. Play Winx Club Love Test game if you miss the old match-making games and want some advice from your favorite Winx characters!
What about after-school jobs? Many of us worked the odd job during the summer holiday or in the afternoon to gather some pocket money. Obviously, one of the most popular jobs is babysitting. If you miss the old days, you need to join Barbie and her friends in the Let's Baby-Sit Baby Krissy game! You'll surely have a blast with the adorable baby!
Travel back in time with all these nostalgic games!
Over time, everybody changes, even our favorite characters. For example, Miley Cyrus is now a renowned celebrity and popstar. However, there was a time when she was playing the part of an undercover pop star in the Hannah Montana series. At the time, she started a whole phenomenon and became an icon for young girls.
Does your memory need a little refreshment? Just give some classic games a try, such as Jammin' with Hannah! You will surely find yourself smiling and singing along!
Speaking of nostalgia, who could forget the magical Diva Starz? Crafted by the imaginative Robert Jeffway, Jr. and brought to life by Mattel in 2000, these dolls weren't just about fashion. They responded to outfits, chatted with sensors in their shoes, and dazzled everyone, earning the title of "Girl Product of 2000." But as trends shifted and dolls like Bratz rose in popularity, the spotlight on Diva Starz faded. By 2004, we had to bid them farewell, but the charm of
Diva Starz Games
and magic still warms many hearts.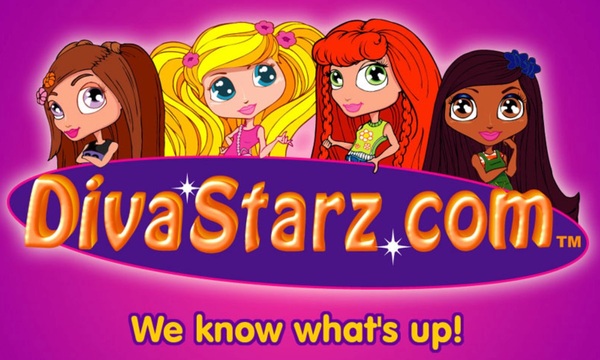 Following the charm of other retro delights,
Pixel Chix Games
are another nostalgic gem worth revisiting. Launched by Mattel in 2005, these games blended the tangible fun of traditional toys with the dynamic realm of digital interactivity. With their unique plastic dollhouse design and an LCD screen, players could bond and venture with their digital gal pal in myriad ways – be it whipping up dishes in a virtual kitchen or directing movies with their Pixel star. Once a handheld phenomenon, today these Pixel Chix classics have been revived online, offering both seasoned enthusiasts and curious newcomers a dose of pixelated nostalgia.
Times have surely changed, and our priorities as people have evolved as well. For sure, it might seem like we have outgrown the days of dress up games and online makeovers. However, there are moments in our lives when we need to get back to a much simpler and happier period – our childhood.
Isn't it great that all these nostalgic games are just one click away?