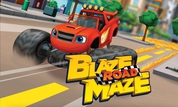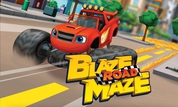 Play Now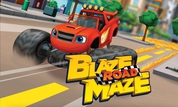 Unfortunately, Blaze Road Maze is not available on your device. Please try one of the related games below or visit our HTML5 category.
About Blaze Road Maze Game
Prepare to explore the streets of Axle City in the Blaze Road Maze game! Blaze and the Monster Machines are back with a new racing event. Today, your friends must overcome some tricky mazes across town, and you get to join in. Will you help them make it to the finish line?
Let's begin the mission! The streets of Axle City and tangled just like a labyrinth, and your job is to guide Blaze to the end. Look for the bolt hidden in each location, and make your way toward it. Will you be able to finish this race?
How to Play
Driving a monster truck has never been this easy! To guide Blaze across town, all you need is your mouse. Just click on the road, and your friend will follow your lead. That sounds very straightforward, right?
The challenge consists of five different mazes taking place in Axle City. However, the difficulty level will keep increasing the more you progress. Are you ready to wander the streets and look for the missing bolts? If so, begin the race and head to the finish line!
You will only pass a stage after finding the hidden item at the end of the maze. To do this, you must maneuver your way through the road and avoid running into any dead ends. Luckily you can always return to the beginning and change your path, so don't worry! If you lose your way, you can easily go back on track.
What else you should know
Remember that you can only guide Blaze toward the end of the road he is on. If you try to choose a different street, your friend won't start driving. Instead, you have to take it slow and wait for him to reach the end of every path before going on another one. Remember that you don't have to rush, so explore the labyrinth and find the right way out!
It's time to start the race! Blaze needs your help to make it out of the Axle City maze. Guide him to the finish line and look for the hidden bolts to solve the puzzle!