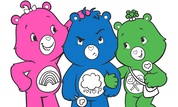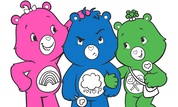 Play Now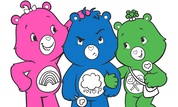 Unfortunately Care Bears Click & Color is not available on your device. Please try one of the related games below or visit our HTML5 category.
This Flash game is loaded using an emulator. If you notice any glitches(such as the game getting stuck or music/sound missing), click to play the original version with NuMuKi Browser for the best experience.
About Care Bears Click & Color Game
Gather around artists! Put your creativity to the test and color your favorite Care Bears characters in the Care Bears Click & Color game. Do you think you can complete all the lovely drawings? Pick your favorite colors, and let's get it started!
Here you can color all the cute drawings of your furry friends! It doesn't matter if you prefer Grumpy, Cheer, or Funshine Bear. We have a wide selection for everyone to enjoy. Just pick your favorite and let your creativity flow!
How to play the game
Are you ready, Picasso? To be an exceptional artist, you only need your mouse this time. Use the Left click to select the drawings and colors that you enjoy. Then, choose a part of the drawing you want to paint, and there you have it! It's just that simple to create some of the most beautiful images.
Don't worry about drawing outside the lines! You only need to focus on what color you want every part to be. Make sure you don't leave white spots! It would be a shame if you would not take full advantage of all the colors at your disposal!
Let your imagination free! You can color every teddy bear into its original colors, of course. But after you finish, try and let your creativity take control and experiment with new colors! The Care Bears are curious about what combinations you will create! Let's see if you can surprise them.
Let's get things started! Will you make an excellent copy of the original Care Bear designs? Or will you end up creating some of the most beautiful color combinations? Everyone is waiting to see the final results!