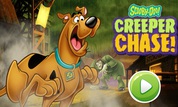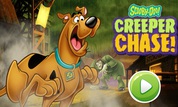 Play Now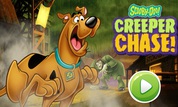 Unfortunately, Creeper Chase! is not available on your device. Please try one of the related games below or visit our HTML5 category.
About Creeper Chase! Game
Scooby-Doo is in great distress in the Creeper Chase! Game. Our favorite doggy is dangerously close to being caught by the bad guys. He is now running as fast as he can to save himself, but he needs your help!
On the way to safety, there are many obstacles to be avoided. From fences to rocks and barrels, all of these could mean getting caught for Scooby. Make sure he avoids all the dangers and that he gets away safe and sound!
While running from something, it is very easy to be careless and then to trip over. That little delay could at any time make the difference between getting caught and freedom. So use your quick reflexes to ditch the obstacles in your way.
How to play the game
To switch the lanes with incoming dangers, use the Left or Right arrow keys. Alternatively, you can swipe on the screen in the direction you want to move. Some obstacles might require you to even jump! Simply press the Up arrow or swipe up.
Watch out for your timing while playing. Jumping or moving at the wrong moment counts as tripping over the things. Even though you tried to avoid it, you'll get perilously delayed.
Don't worry, though, if you do hit something while running. It happens to everyone! In this game, you are allowed to trip over for a maximum of three times. But no more than that! Otherwise, you will most surely get caught!
As you run, make sure to collect the golden coins! They will make Scooby-Doo get a way better score, and that will totally cheer him up! Now, ready, steady, run for your life!