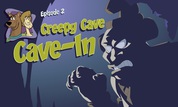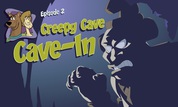 Play Now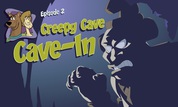 Unfortunately Episode 2 - Creepy Cave Cave-In is not available on your device. Please try one of the related games below or visit our HTML5 category.
This Flash game is loaded using an emulator. If you notice any glitches(such as the game getting stuck or music/sound missing), click to play the original version with NuMuKi Browser for the best experience.
About Episode 2 - Creepy Cave Cave-In Game
You are in for a distractive history lesson in Episode 2 - Creepy Cave Cave-In game! Scooby and Shaggy are on a quest to find essential elements in this exciting adventure! Help them keep their cool while completing the game!
Your favorite characters are chased into a cave by the Mayan Mayhem! You have to help them get to The Temple of Lost Souls to find the hottest peppers in the world! However, their hearts are weak from all the scares them got on their way! Make sure to keep your friends calm and protect them from the mischievous Mayan pranksters!
How to play the game
You have to scout the scenes for valuable clues while collecting inventory items! These will help you overcome obstacles! Guide Scooby and Shaggy through several interactive activities and logic-based puzzles!
To guide your characters around the platform, use the Right, Left, Up and Down arrows! When you encounter a valorous item, press the Spacebar to collect it! Remember that the premise of the game is to get the spiciest peppers in the world!

Another thing that you should be attentive to is the Fear-o-meter at the top-left of the screen! This indicates how scared your buddies are! Make sure the meter stays on a low level! Once the meter gets full, the game will stop!
Tips and Tricks
Moreover, you have a series of keys that will help you in your journey! For example, if you press the S key, the game will be saved! This way, you can return to that exact moment whenever you feel like it! The L key will always load the saved game for you!
Press the T key, if you want to exchange the selected item to a different one from your inventory! These objects are located in the top-right corner! Furthermore, if you feel like taking a break, press the P button and pause the game!
You have to help your friends escape the vicious Mayans, all while keeping their calm! Even though it can seem hard, you need to focus on the tasks at hand and become victorious!
Other Games in this Series