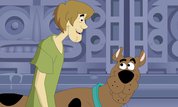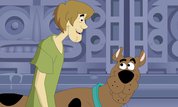 Play Now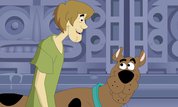 Unfortunately Episode 4 - The Temple of Lost Souls is not available on your device. Please try one of the related games below or visit our HTML5 category.
This Flash game is loaded using an emulator. If you notice any glitches(such as the game getting stuck or music/sound missing), click to play the original version with NuMuKi Browser for the best experience.
About Episode 4 - The Temple of Lost Souls Game
Another mystery is waiting for you to solve it in Episode 4 - The Temple of Lost Souls game. And you will travel alongside Scooby-Doo and Shaggy all the way to Guatemala just to help them to get what they need. Are you curious to find out what it is they are looking for? And what are they doing in Guatemala?
The answer is chili. Scooby and Shaggy want to make the world's best chili using the hottest hot pepper in the world. And this specific pepper is hidden inside a very dangerous temple. Will they avoid it just because it is dangerous? Of course not! Have you met them? They will run right into the claws of danger.
And this is where you come along. You will need to protect our heroes from the dangers that they might encounter. Keep the Fear-o-Meter on the low and discover the way towards the best pepper anyone has ever eaten. Are you ready? Let's proceed.
Find the hottest pepper!
You are the only one that can discover the mysteries and show our beloved characters the right path. Lead them and stay away from dangerous creatures or objects. The Fear-o-Metter will measure the amount of fear that Scooby and Shaggy are perceiving. So watch it closely and make sure it does not reach a critical point.
The arrow keys will be used to help the characters move around. The "S" button will give you the chance to save the game and restart where you left off. And there will always be an "H" button when you need some help.
Use the spacebar if you want to take any kind of action. Whether it is grabbing a useful item or going down the stairs, the spacebar will be there for you.
Do not approach the things that might seem dangerous. And try to collect as many useful items as you can. You never know when they might help you. Be strong and determined to get your hands on that spicy pepper for the ideal chili.
Come along and solve this amazing mystery. Now it is your only chance!
Other Games in this Series