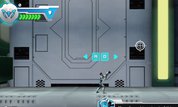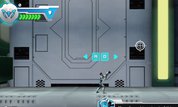 Play Now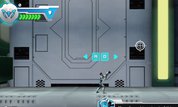 Unfortunately, Hero's Journey is not available on your device. Please try one of the related games below or visit our HTML5 category.
About Hero's Journey Game
How would you feel about going out in some great adventures with one of the biggest heroes ever? Max Steel can show you how it is like to live his life and if you take what it needs to be a hero, you can even become his mate in all the missions that he has to confront. Play Max Steel: Hero's Journey game to find out all these things about Max and help him with his tasks!
Max Steel has to protect the people that he cares about and the places he loves. When his world is attacked, he must fight, no matter what. Be on Max's side and follow him during this journey.
How to Play
Move Max from left to right using the A and D keys on your keyboard. Jump over obstacles using the W key, and slide on the floor by pressing the S key. When you press the Spacebar, you will be able to use the turbo power selector. Aim and shoot using your mouse. Max will point his arms to the place where you indicate with the mouse cursor.
The blue meter that appears on the lower side of the screen s your shield. It will regenerate on its own but be careful not to take to many hits because it will run out. The moment it will run out, your green health meter will start to take damage, and if it reaches zero, the game is over.
Watch out for your turbo energy meter. You do not want it to get empty because this means that you are out of turbo powers.
Be careful and patient, and everything will be all right.
Good luck!