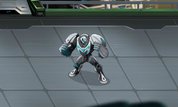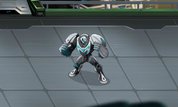 Play Now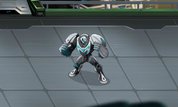 Unfortunately, Ultralinks Attack is not available on your device. Please try one of the related games below or visit our HTML5 category.
About Ultralinks Attack Game
In a world where the Ultralinks want to have control over everything, a superhero has to stop them and make sure these things will never happen. Lately, more and more Ultralinks appeared and caused trouble everywhere they went. So Max Steel decided not to allow them to destroy everything right, and he went after them in the Ultralinks Attack game.
This mission is not a simple one. The Ultralinks become stronger than ever, and Max needs your help to defeat them. Once you are on the battlefield, use the arrow keys on your keyboard to move from left to right and from up to down. Pressing the space-bar, you will be able to jump over obstacles and to avoid the Ultralinks shoots. The Shift key will allow you to switch between the turbo and normal modes, so you can be stronger and destroy all the enemies.
Combine your attack moves wisely!
To attack the Ultralinks, you will need to use the A, S, and D keys. Using the A key will make you use a light fist attack. It can be useful, but when you have to deal with many Ultralinks at once, it will not help you too much. The S key will help you use a strong attack with your foot. This way, you will inflict more damage to the Ultralinks, due to the powerful attack. The D key will make you equip the turbo weapon.
Once one of the Ultralinks is dead, collect the blue scouts that appear. On the left upper side of your screen, you can see the percentage of life that you have. When it reaches zero, you will lose the game, and you need to start it again. Do not let this thing to happen.
Be brave, and do your best to protect the world with Max!