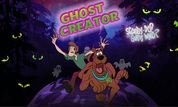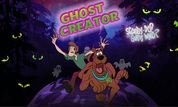 Play Now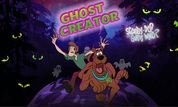 Unfortunately, Ghost Creator is not available on your device. Please try one of the related games below or visit our HTML5 category.
About Ghost Creator Game
The mystery-solving gang is ready to test your creativity in the Ghost Creator game! As they hunt new spooky creatures, Shaggy, Scooby-Doo, and the others must face your unique ghost! Whether they wear accessories, grow a funky mustache, or hold impressive props, the phantoms you design will be scream-worthy! Are you ready to freak the gang out?
Your job in this game is to pick a ghost design, draw and color it before releasing it into the night to spook Scooby-Doo and his friends! Don't worry about having perfect drawing skills! Ghosts can be scary no matter their shape!
How to play the game
You will only need your mouse to create the spookiest ghost. First, choose a model to draw and color. You can go for the classic ghost, a pirate one, or even a gentleman ghost! Then, click and trace the outline of your new creation with your mouse. After each drawing round, you'll pick a color for that section, so feel free to change the classic white to a neon green!
Although the game encourages you to follow the dashed line, your ghost design doesn't have to be perfect! You can use the lines as a guide and add your own twist. If you can make it spookier by giving it an oddly shaped arm, you'll scare even the bravest monster hunter!
Once your ghost is finished, you can release it into the castle to scare Scooby and Shaggy! As they start running toward the trap, move your cursor up and down to make them run into and pick up all kinds of spooky accessories like spiders or slime! Don't forget to snap a picture at the end and share it to impress everyone with your design!
Will you create the perfect ghost to scare the mystery-solving gang? Boo! It's spooky time!