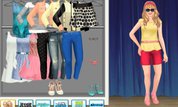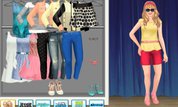 Play Now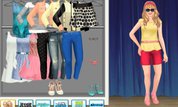 Unfortunately, Fashion Studio is not available on your device. Please try one of the related games below or visit our HTML5 category.
About Fashion Studio Game
Being a designer, or somebody that works in the fashion domain is quite hard, although everyone makes it look like it is no big deal. Having such a job implies working will all sorts of persons, sometimes even stars from the TV or other famous shows, and trust me, some of them are very picky about their clothing. Besides finding something that is at the edge of fashion you must also make the outfit match the wearer`s personality and taste, or the character`s that he or she is playing. That is at no times an easy thing to do. Find out more about that yourself in Disney Channel Fashion Studio Game!
Here you are in charge of dressing some cute girls with whatever clothes you want. You are the boss around here, and everybody knows that. Use your instincts and taste to create unique outfits with the clothes worn by stars in famous shows like Liv and Maddie, Jessie, Ant Farm and many more. Select your model and start dressing.
How to Play
Switch between closets by pressing the buttons with the different shows at the bottom and choose the clothes to want. To make the model try them just drag the item of clothing over her, and she will automatically put it on.
There is no limit here! Skirt over trousers? No problem! Furry coat and sandals? You go, girl! You are free to match them as you please. When ready press next to see the final result. If you are not happy with what came out, simply go back to the room to make some changes here and there. If everything is as you dream, go ahead and try to dress another model!
Other Games in this Series