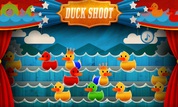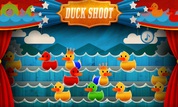 Play Now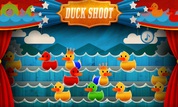 Unfortunately, Duck Shoot is not available on your device. Please try one of the related games below or visit our HTML5 category.
About Duck Shoot Game
Don't miss out on the Duck Shoot game if you think you have great aim! The best way to test your precision and speed is to take one a classic challenge. Have you ever won the well-known duck shooting game at the county fair? If not, now you have the chance to give it a try while sitting comfortably at home. Don't hesitate and start throwing! You'll have a blast!
The game consists of a single timed round. Your goal is simple: shoot as many of the moving duckies as you can. Every correct shot will bring you extra points. Hurry up and start aiming, as you are up against the clock! Are you ready to try?
How to Play
Let's start shooting! Can you believe that all you need to do is click? Use your cursor to aim, then press the mouse button whenever you decide to make a shot. Don't hesitate too much, as the ducks move quickly!
What is more, not all the targets are created equal. To begin with, the ducks come in three colors: yellow, green, and red. You can even come across might monsters, such as an octopus or even a sea snake. Shoot at them for extra points!
However, be careful when you choose your target! Some of the ducks have a red X marking. Whatever you do, don't aim towards them! Each mistake you make will deduct from your final score. Therefore, you need to be fast and smart at the same time!
Have you started shooting yet? The fun atmosphere of this game and the colorful background will surely put a smile on your face. With a little imagination, you can pretend you are at a town fair, trying to break the record and win a prize. Call your friends and organize a competition for even more fun! Stop hesitating and start shooting at the adorable ducks!