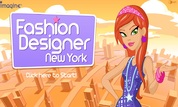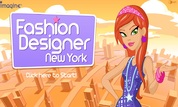 Play Now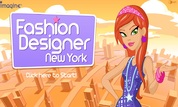 Unfortunately, Fashion Designer New York is not available on your device. Please try one of the related games below or visit our HTML5 category.
About Fashion Designer New York Game
The fashion world is ready to welcome you to the Fashion Designer New York game! The big city of New York is known for its fancy clothes and designers, and you'll get to create perfect outfits for the most fabulous fashion shows! Are you ready for this challenge?
Your job is to create a new outfit collection for each New York fashion show and impress the jury with your styling! It's time to let your creativity flow, take risks, and show off your fashion skills!
How to Play
First, you must choose a location and three models. Then, click and drag clothes to the model and create three outfits for each style: Casual, Dressy, and Professional. To scroll and browse through more clothing items, click on the arrows at each side of the rows.
Once you've picked the outfits, you can move to the Make Up tab. There, you'll be able to complete the look by choosing a fun hairstyle for your model, their eyeshadow, and lipstick. After all, glowing makeup is the best accessory!
You're almost there! You can click on the Pre-Show tab to show the outfits to your advisor and get feedback on what to change before the big show. When you're ready, you can start the fashion show and impress with your collection! The critics will love your outfits, or maybe you'll have to work harder for the next show!
Will you become a famous fashion designer and impress the New York fashion world with your styling? Nothing can stand in the way of your success!
Other Games in this Series