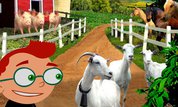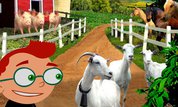 Play Now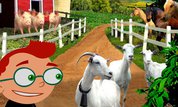 Unfortunately, Leo's Barnyard Baton is not available on your device. Please try one of the related games below or visit our HTML5 category.
About Leo's Barnyard Baton Game
Leo was appointed by his family to take care of the farm for a few days while they are gone. His skills and ability will be determined by how well he cared for the animals, relying on their productivity as domestic animals. Play Leo's Barnyard Baton game and help Leo drive the hens in the yard and produce as many eggs as possible. Keep in mind that the hens need music to relax and create the eggs.
Do you want to help Leo make his parents proud? Let's think of the following: if the hens can produce eggs, Leo is happy, and implicitly his parents will be satisfied. How great is that? As a bonus, you're going to listen to excellent classical music, created by great classical music composers. You can adjust your sound, louder or softer, in order to be a delight for you and the animals.
How to Play
You will also be able to decide when to make it sound soft or loud, and the tempo button for the speed of the music will end the adventure. So, all you have to do is conduct the animals with the baton that is in Leo's hands. Roll over the animals and see the choices. Enjoy every second of the music you just created!
Basically, we could say you will be a little composer for a few minutes. If those minutes are not enough, you can always come back for more! After your first game with Leo's Barnyard Baton, you have the option of conducting more music for the animals on the farm. The pigs, the horses, and the goats are going to be soo happy to see you and hear your music. Let's have a little fun and make the most of it, shall we?