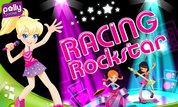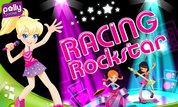 Play Now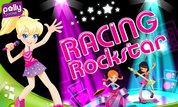 Unfortunately Racing Rockstar is not available on your device. Please try one of the related games below or visit our HTML5 category.
About Racing Rockstar Game
Put on your skates in the Racing Rockstar Game! After a lot of persuasion from her friends, Polly Pocket has decided to take part in the annual skating contest of Pollyville. But things not always turn out to be as simple as they seem. As skilled as she is, the path that awaits her has turned out to be a daunting challenge.
She must build the track as she advances through the game, one that will avoid obstacles and earn her as many points as possible. What do you say? Are you good at drawing? Let's give her a hand!
Warm up the crowd with your tricks and speed. Follow the guiding arrows and make the highest score before the time runs out. Wow! You truly are a master skater on the dance floor! Keep on the good work, advance through the competition, and Polly will be truly grateful for your hard work. Do you think you've got what it takes? Let's find out!
Building your track
The game is quite straightforward; you only need the mouse to play. Move it up and down to draw the path. As you advance through the game, there will be guiding signs indicating where the power-ups will appear. To get a high score, make sure you catch the Air Bubble. They will enable you to perform bonus point-earning tricks.
Should the finish line be far beyond your reach and the clock running against you, pick up those Music Notes that cross your path for extra time. To get more momentum, skate trough the Star Gates. The more gates you clear in a row, the more points you earn and the bigger the speed boost. To beat the highest score, try finishing as many miles as possible before the times run out.
Now that you know how to play the game let's hit the floor with those skates!