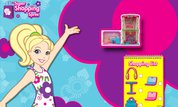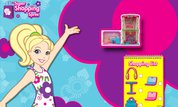 Play Now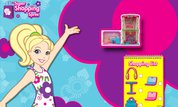 Unfortunately, Super Shopping Spree is not available on your device. Please try one of the related games below or visit our HTML5 category.
About Super Shopping Spree Game
Polly Pocket has gone on a shopping frenzy in the Super Shopping Spree Game! Every time she goes to the Mall, Polly simply has to try like a dozen different outfits before she can make up her mind. All those colorful new scarfs, collection tops, and skirts fit her like a glove. After all, a wealthy, popular teenager as she is must always look on point, right?
This browsing over for 'treasures' is happening while her friends sigh at her side, desperately wanting to rest their feet. This time, to prevent her from going crazy at the sight of Sales, they all agreed to make a list beforehand.
Your quest is to help them find the needed items on the list as quickly as possible. Complete the task top score, and you might get a chance to enter your best time in the Daily Contest. Are you ready? Shop!
How to play the game
You've got exactly ten minutes to get everything you need before Polly's attention is driven to some Promotion she sees across the road. Click on the items in the store to tick them off your shopping list. Should you not find what you're looking for, press the arrows on the sides of the screen to go search another room. Some items are hidden, so click on their hiding spots to reveal them.
Don't worry about memorizing everything in the first place. You can always open your handbill from the right top corner and see what you've got left to buy. How many shopping lists can you complete before your time runs out?
Prove yourself to be a shopping expert, and Polly might just reward your strenuous work with a free make-over or a manicure at the local spa once you're all set and done. Enjoy!