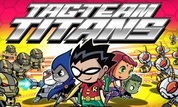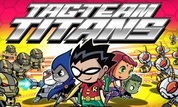 Play Now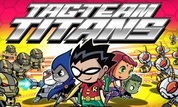 Unfortunately, Tag-Team Titans is not available on your device. Please try one of the related games below or visit our HTML5 category.
About Tag-Team Titans Game
In the Tag-Team Titans game, the Titan Tower has been ambushed by an evil swarm of bees. Brother Blood seems to have no rest! His last obstacle from conquering the world is the titans. The teen heroes are now surrounded and have to fight these menacing, pointed creatures and get to their source itself. Help them carry out their mission and retake the Titans tower!
Your job is to battle the hive army and defeat Brother Blood once and for all! Use the titans' superpowers to beat the hordes of villains and combine their forces to win the final round! Are you ready to lead the mighty titans to a new fight in the name of good? Let's restore order in the city!
How to Play
Once you managed to enter the battlefield, use the Arrow Keys to move your character. Your opponents are spread all over the building, so be ready to face one at any moment. A monster bee patrols in the area? Press the Spacebar to attack and make sure you are close to the evil creature to harm it!
Some of the other titans may act better in some situations, while others may do well in different ones. You may switch between Robin, Cyborg, Starfire, Raven, and Beast Boy anytime you want by pressing one of the number keys from one to five. Explore their superpowers by tapping on the X key. Their special powers are much stronger than their regular kicks, so you may defeat the bosses more easily.
Were you shut by a bee? You can watch the top left corner of the screen for your health and energy status. When they lower, it may be due to you being harmed. Therefore, don't forget to keep track of the three lives you have and pick up new ones when you see them. If you lose all your lives, you need to restart the level. Moreover, make sure to collect the pizzas you see on your way because they refill your energy tank!
You get to new levels by defeating the bosses! Also, to travel to a new location using the T-sub that awaits for you once you defeat your enemy. Keep in mind your pursuit: battle the evil Brother Blood and end his dangerous plan!