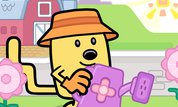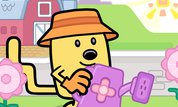 Play Now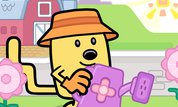 Unfortunately, Wubbzy Gardening is not available on your device. Please try one of the related games below or visit our HTML5 category.
About Wubbzy Gardening Game
Wubbzy's friend, Walden has a beautiful garden. He loves to take care of it. Now, he has invited Wubbzy as well to plant some lovely flowers in the Wubbzy Gardening Game. And he has a different set of seeds for every season. Could you help them make Walden's garden truly amazing and protect it from the animals?
No matter what season it is, it's always a great day for gardening. Walden and Wubbzy know this very well. But do you? If you do, then grab your gardening tools and come help us plant some lovely flowers. What you need to do it not difficult at all. First of all, by using your mouse, just grab the seeds and put them into the soil. Then go for the watering can, hold it and water the plants so that they can get strongly and beautifully. When they are fully grown, click on them to pick them up.
Just keep gardening!
You will start in the summer and go all the way through the four seasons. Each season, Wubbzy will plant different flowers. The number of flowers that you have planted and picked up will be the quantifier of your work. So collect as many plants as you can. Only with a lot of flowers will you be able to step up in the game. Do this fast, before the season is over. You will see the time that you have got left in the top left corner of the screen. Just pay attention.
And most importantly, do not let the cow eat the flowers. Go in front of it and scare it away. Because your garden will not look the same if the cow eats the plants.
Be the best gardener the world has ever seen. Grab those lovely seeds and start helping Wubbzy plant. You can make Walden's garden even more beautiful than it already is.