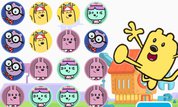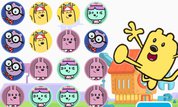 Play Now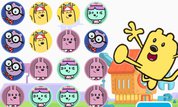 Unfortunately, Wow Wow Wubbzy Blitz is not available on your device. Please try one of the related games below or visit our HTML5 category.
About Wow Wow Wubbzy Blitz Game
Are you ready to have a lot of fun with Wubbzy and his friends in the Wow Wow Wubbzy Blitz game? Join your delightful animal companions in an exciting puzzle game! The vivid and creative design and lively soundtrack will surely draw you in. Are you ready to prove your wittiness and skill? Now you have a chance, with this enticing game featuring your favorite characters!
The board contains 35 items of 5 different colors. Each type features one of your beloved Wow Wow Wubbzy characters: curious Wubbzy, inventive Widget, knowledgeable Walden, lovely Daizy, and fun-loving Earl. On the left side of the screen, you will see a number in a colored circle. That represents your goal.
Game Instructions
Your task can seem simple, at first glance. You need to connect the items of the same color. All you need to do is click on the desired object, and then connect it with another object of the same kind nearby by dragging the cursor. Try to connect as many items as you can to score points!
Match the required number of items of the respective kind to finish the level. Be careful! You only have a limited number of moves! You can check how many moves you have left in the top right corner of the screen. You can also check your score and the current level by looking at the numbers on the bottom of the screen
The game consists of 80 different levels, of increasing difficulties. Successfully complete one level in order to move on to the next. Don't worry if you fail! You can retry any of the levels you have already played by just pressing the "Replay" button in the bottom right corner of the screen. To reach the main menu, simply click on the "Back" button in the bottom left.
Can you finish all of the levels? You can at least give it a try! Test your intelligence and have fun with your favorite cartoon buddies, the Wow Wow Wubbzy gang!