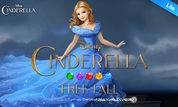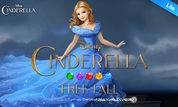 Play Now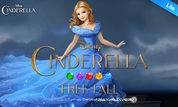 Unfortunately, Cinderella Free Fall Lite is not available on your device. Please try one of the related games below or visit our HTML5 category.
About Cinderella Free Fall Lite Game
Enter the land of Fairy Tales, and prepare to encounter loads of priceless gems in the Cinderella Free Fall Lite game! The precious stones are not here only to look nice, but you can also smash them together to reveal a show full of color!
Your job is to crush the matching jewels until you reach Cinderella's Castle! However, it's a long way ahead, so focus your mind and prepare for the plethora of challenges! It might get a bit trickier than it sounds, but don't worry! The Disney Princess Cinderella is here to help you!
How to Play
Luckily, it's pretty easy to crush every last stone! The only tool you have to use is your mouse! Click and drag your cursor to draw a pair of more than three gems. Also, you can make matches in any direction, so you don't have to worry too much!
There will be five levels to clear until you reach the castle! However, each one has a score target you should meet. Don't be pressured, though! You will have plenty of time to hit every goal. Also, you will have three magical butterflies to show you when you hit a milestone on your score meter!
Some levels may take a long time to clear if you only rely on small gem pairs. However, you will have plenty of power to help you get through any situation! For instance, you can form a chain of six or more stones to earn Wish Magic. This type of power will help you smash an entire row of jewels!
You can upgrade the Wish Magic if you draw a connection of ten or more jewels. This power will get rid of the gems on multiple stones. However, there is one last Ace in the sleeve! The last Wish Magic spell is the Magic Butterfly. You can form this one with at least fifteen gems, and it will smash all the gems with the indicated color!
Are you ready to clear all the stages and reach Cinderella's Castle? If you have everything figured out, it's time to get to work! There will be many gems to destroy on your way there!