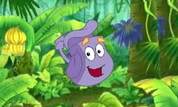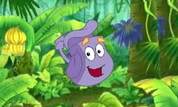 Play Now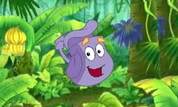 Unfortunately, Where's Backpack is not available on your device. Please try one of the related games below or visit our HTML5 category.
About Where's Backpack Game
Play a fun round of hide-and-seek and find Dora's friend in the Where's Backpack game! You can always shake the boredom with a fun game! Dora and her friend, the Backpack, love trying out new activities when they're out and about on an adventure. This time, they found their playground in the jungle! Backpack will hide, and Dora will do her best to discover her hiding place! Will you join them?
Your job is to find Backpack before she goes hiding again! Since you only have a few seconds before that happens, focus and listen to the rustling of the leaves. She's bound to appear behind a bush or a tall palm tree. Let the seeking begin!
How to Play
As it is a pretty easy game to master, this version of hide-and-seek only requires your mouse. Look around the jungle for Backpack. She hid amongst the large leaves or large tropical trees. Once you've noticed her, immediately click on her!
While the goal is pretty straightforward, try not to take this challenge too lightly. Although that game idea is quite simple, you'll soon notice that Backpack is a fast one! Your reaction must be pretty quick once she's in sight, or she'll go back into hiding, appearing on another side of the jungle!
As you start the game, you can select between two difficulties. If you choose the less easy stage, Backpack will appear much faster, and she will be harder to spot. However, by using concentration and attentiveness, you can uncover Backpack's hiding spot!
Now that you've learned what skills are necessary to win the game, will you be able to find Dora's friend? It's time for a new adventure!