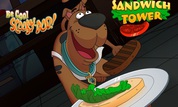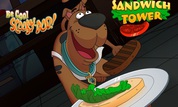 Play Now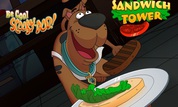 Unfortunately Sandwich Tower is not available on your device. Please try one of the related games below or visit our HTML5 category.
About Sandwich Tower Game
Join Scooby-Doo and help him make sandwiches for all of his friends in the Sandwich Tower game! Everyone knows Scooby and Shaggy love to eat, and they're always hungry. Because of this, your friend is making giant sandwiches, and he needs your help to get all the ingredients right! Will you help your favorite chef complete his task?
This is a casual game in which you have to make sandwiches according to each member of the Scooby Gang's taste! Take Daphne, Welma, and Fred's orders, and try not to make any mistakes! Stack beef, lettuce, tomatoes, and cheese on top of each other, and create the tallest sandwich!
How to play the game
To help Scooby-Doo catch the falling ingredients, all you have to do is press the Left and Right arrow keys, and he will turn in that direction. You have to time your reactions right, or you might pick up the wrong ingredient! Just pay attention and try to follow the order!
After each correct tower, you will enter a short bonus stage. If you manage to catch all the Scooby snacks, you can add up to 1000 extra points to your score! The best chef needs to be careful and pay attention to details, so do your best not to miss anything!
Sometimes your friends will ask you not to use a specific ingredient. Other times, you can use another as many times as you'd like. When you have gathered all the necessary pieces, you have to look out for a bun to cover the sandwich.
Will you help prepare the Scooby Gang's food? Help chef Scooby take orders and create the perfect sandwiches for your friends!