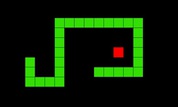 Play Now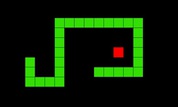 Unfortunately Snake is not available on your device. Please try one of the related games instead or visit our HTML5 category.
About Snake Game
If you haven't tried the classic Snake game yet, you don't know what you're missing out on! This epic challenge started as a free game installed automatically on mobile phones. Who would have thought that, years later, it would become a great hit in the world of gaming? Despite the simple rules, this game is highly addictive. Give it a try and convince yourself!
What makes this game so great is its simplicity. It consists of a virtually endless run, where your only goal is to eat as many red squares as you can. However, with every item you consume, the snake becomes longer and harder to maneuver. How long can you last? There's only one way to find out!
How to play the game
You won't believe how easy it is to take part in this challenge! To control the snake on the screen, all you need to do is press the Up, Down, Left, and Right arrow keys on your keyboard. That's it! Guide your snake on the black background, trying to eat as many red pixels as you can.
Each item your snake ingests will add four extra green units to your snake's tail. The longer it gets, the more points you receive. Did you notice that every red block gives you four extra points? With enough skill and patience, you'll be able to earn a high score of over 150 points. However, make sure you don't crash against the edges of the play space. The game will be over, and all the progress made so far will be lost. Yikes!
Get used to the speed and movement of the snake! It's the key if you want to have any chance of winning! Despite its simple rules, this game can prove to be quite challenging, especially for beginners. However, once you get the hang of it, you'll find it impossible to stop. If you don't believe us, give this classic game a try, and you'll become hooked instantly!
If you enjoy playing Snake, you might be excited to find out that there are 201 more Skill games you can try! The most popular is The Keytana Quest, and the most recently added is Pokemon Towering Legends