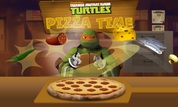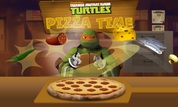 Play Now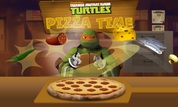 Unfortunately, TMNT: Pizza Time is not available on your device. Please try one of the related games below or visit our HTML5 category.
About TMNT: Pizza Time Game
When they are not busy saving New York City, the Teenage Mutant Ninja Turtles love to eat delicious pizzas! In the Pizza Time game, Michelangelo will be busy making pies at Antonio's Pizza place! However, slicing and preparing ingredients are different than fighting, and he will need your help!
Your job is to help the ninja turtle prepare all the orders! However, time will be your worst enemy, and you will have a short time window to cook as many as possible! Do you think you can manage this task? If so, grab your apron and get cookin'!
How to Play
It's time to learn how things go around the kitchen, and you should start learning the controls first! Many ingredients will fly around the place, and you should hold your Left Click and move your mouse to cut them all up. Don't worry if you miss some! There will always come more!
Your goal is to watch your orders and complete them one by one! For some, you will have to make more than one pizza, and some recipes might be more difficult than others. However, once you get them into the oven, the only thing you have left to do is to ring the bell when it's ready to take it out!
Pay attention to your ingredients, and be quick! You can see the recipe for every pizza! However, some unwanted items might fly around, and you can ruin the pies if you cut them! Also, the more quickly you finish your orders, the more time you will have to complete many others. So, try not to waste time!
Are you ready to enter the kitchen and start preparing the delicious pies? Let's get started and see how many orders you will complete!