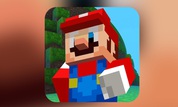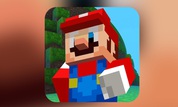 Play Now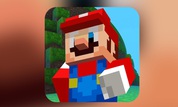 Unfortunately, Super Mario Minecraft Runner is not available on your device. Please try one of the related games below or visit our HTML5 category.
About Super Mario Minecraft Runner Game
Try out the Super Mario Minecraft Runner game if you're a fast sprinter! This time, the classic Nintendo adventure is bringing forward a new twist. The world and all the characters look like they came out of Minecraft! Are you excited to give this unusual challenge a try?
You are surely familiar with the adventures of the courageous plumber through the Mushroom Kingdom. The mission prepared for you is going to challenge your reflexes and critical thinking. Help Mario and his friends through their journey, and stay out of trouble! How long can you survive?
How to Play
First things first, you have to know the controls. You can move your character by pressing the arrow keys on your keyboard. Tap on the Left and Right arrows to go in those directions. You can even jump by pressing the Up key or slide under objects with the Down arrow.
There are obstacles all around, and you need to overcome them! Just like in a game of Minecraft, you will come across all sorts of walls and blocks. Try not to run into them unless you want to lose a precious life. Just pay attention to the screen, and make sure to tap on the arrow keys at the right time!
Unlike the objects, the enemies are even more dangerous. Watch out for Bullet Bill, and try to avoid the Koopa shells at all times! The monsters will be flying quickly towards you, so you have to wait for the right time to escape. If you see Bowser, you have to change lanes fast, or he will throw bombs at you!
Did you manage to collect a lot of coins? If so, you can exchange them for valuable prizes! You can unlock power-ups that will grant you new abilities such as immunity, turning into a magnet, or flying. If you've cleared the store, you can spend your remaining currency and get new characters to play as!
Well, what do you think? Mario is counting on you to help him reach Princess Peach! Can you help him on his journey and stay out of danger?