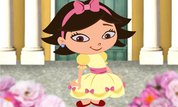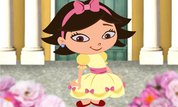 Play Now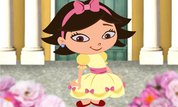 Unfortunately, The Glass Slipper Ball - Story Book is not available on your device. Please try one of the related games below or visit our HTML5 category.
About The Glass Slipper Ball - Story Book Game
Enjoy an exciting story and help out your friends with The Glass Slipper Ball - Story Book game! Leo, Annie, June, Quincy, and Rocket are off to another exciting mission, and they need your assistance. They need to go all the way to the Schönbrunn Palace in Vienna! "Why?" you might ask. June, the blossoming ballerina wants to try on the enchanted glass slippers. It is said that they only fit the best dancer. Will the Einsteins get to the palace on time? It's entirely up to you to find out!
The game features a storytelling section, as well as interactive games that will keep you on your toes. You can even read the story for yourself, as the words light up on the screen. This is terrific practice for beginner readers! Just click on the arrow to move to the next part of the story and use the mouse and arrow keys to complete the tasks that come up along the way.
Help the Little Einsteins reach their goal!
The first challenge of the game comes up as Rocket tries to go down a snowy slope. Surely, you would expect this in a country like Austria! It's up to you to give the team a helping hand! Use the arrow keys to guide Rocket on the narrow slope. Make sure to follow Leo's instructions closely if you want to succeed!
Once you are off the hill, you will realize that the troubles are not over. The kids figure out that they are lost and decide to follow a fish who knows a shortcut. Of course, this means that Rocket needs to turn into a submarine! Once you reach the three secret underwater gates, it's up to you to figure out the next challenge. Recognize the classical song playing in the background and choose the appropriate door in order to move on!
Finally, you are at Schönbrunn! There is just one more step until the end of our journey. Will the glass slippers fit June? It turns out that she is an extraordinary dancer, as the shoes are perfect for her feet. Pick out a beautiful gown for her and design her dance. You can do so by pressing the four buttons on the right side of the screen, which will make her bow or even spin!
Enjoy the exciting adventures of this bright team of children! Leon, Annie, June and the rest of the gang will surprise you with their wits and knowledge. You will undoubtedly learn more about the world and experience the beauty of classical music.