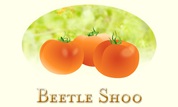 Play Now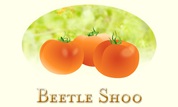 Unfortunately Addy: Beetle Shoo is not available on your device. Please try one of the related games instead or visit our HTML5 category.
Click "Allow" to play Addy: Beetle Shoo!
Click "Always allow" to play Addy: Beetle Shoo!
There are some games on NuMuKi which require Flash. Enable it above.
Allow Flash pop-up not showing up? Click here
Many browser games, especially the older ones, are developed using Flash. Each game on our website is thoroughly checked before publishing so you can rest assured that playing Flash Games on NuMuKi is absolutely safe. For any questions or issues, please Contact Us.
First, you need to wait for the page loading to complete to see the Allow button.
NuMuKi
About Addy: Beetle Shoo Game
Get to gardening and take care of beautiful tomatoes in the Addy: Beetle Shoo game! Addy's family has a large vegetable garden, and the young girl loves taking care of it! It is very satisfying to see the tomatoes grow and turn into that beautiful shade of red. With these, Addy can feed her family and sell them at the market for a fair price.
To prepare for the sale and help the young gardener, your job in this game is to pick up tomatoes as soon as they become ripe and protect them from bugs! It is not an easy task, but with focus and quickness of hand, you can surely achieve any goal in Addy's garden. Are you ready to pick all those beautiful tomatoes?
How to play the game
You only need your mouse to play this game. Click to pick the tomatoes when they're ripe. You can tell they're ready to gather by their bright red color. The trick is to pick up the tomato when it ripens to earn the maximum points. Leave it for too long, and the amount of points decreases.
Every now and then, bugs will attack your ripe tomatoes. They all want a piece of the juicy vegetable. The tomato will blink when a bug attaches to it, and you can only shoo them away by quickly moving your cursor left and right. The movement will send them off, and your tomato will continue growing healthy.
If you wait too long to pick a tomato or the bugs get a big bite, it will detach itself from the vine and fall off. Unfortunately, that will cost you a chance bead. If five tomatoes fall, you'll run out of beads and have to start over.
Now that you've picked up the skills of a gardener, will you be able to help Addy feed her family with the beautiful vegetables she's growing? Let's get to work!
If you enjoy playing Addy: Beetle Shoo, you might be excited to find out that there are 113 more American Girl games you can try! The most popular is Pet Grooming Studio, and the most recently added is Kaya's Mountain Escape