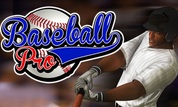 Play Now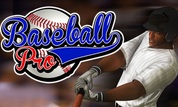 Unfortunately Baseball Pro is not available on your device. Please try one of the related games instead or visit our HTML5 category.
About Baseball Pro Game
Throw the ball as far as you can in the Baseball Pro game! If you have never played baseball before, this is a marvelous way to become accustomed to this sport. If you are already passionate about the game, you must know how thrilling it is to hit a ball launched by the pitcher. Get ready for a rush of adrenaline!
How precise are your reflexes? You'll need to be lightning-fast to hit all the ten balls. Besides precision, strength count as well! The further you throw, the more points you'll get. Are you ready to give it a try?
How to play the game
Being a good baseball player takes years of practice. You have to acquire the correct technique and develop many physical abilities. Luckily, this game makes baseball much easier. You won't even need a bat or a glove! The only necessary tool is your mouse. Click at the perfect moment to swing the bat and hit the ball! It's that easy!
On your first few tries, you may miss and get no points. If you manage to hit, it's time to watch the ball and see where it lands. There are three areas of the field. Depending on where you launch the ball, you get a different score for every throw.
A weak swing will only score you a couple of points. However, if you manage to get your ball mid-field, you'll get about 40 points. Do you want to know a secret? Throw the ball in the bleachers to score as many as 120 points! It's such a spectacular move!
After your ten throws are over, it's time to tally up the points. With a bit of talent and precision, you'll surely find your way to the high score list.
This thrilling sports challenge is the delight of any baseball fan. Even if you are a novice, it will certainly create an appetite for the sport. Just give it a try, and you'll see!
If you enjoy playing Baseball Pro, you might be excited to find out that there are 49 more Sports games you can try! The most popular is Toon Cup 2020, and the most recently added is Mini Golf World