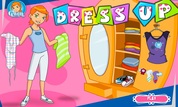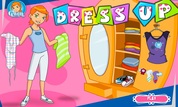 Play Now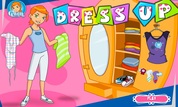 Unfortunately, Gwen Dress up is not available on your device. Please try one of the related games below or visit our HTML5 category.
About Gwen Dress up Game
Ben 10's charming cousin must find the perfect outfits for her adventures in the Gwen Dress Up game! Even if she's not known as the school's fashionista, Gwen's closet is filled with cute and trendy clothes. However, each event requires a new outfit! It's time to show off the fabulous clothing and impress all of Gwen's friends! Can you create the most trendy outfits?
Your goal in this game is to help Gwen find the perfect outfits and accessories for every occasion! Whether she goes to the beach, a concert, or spends time with her friends at a pajama party, Gwen must be dressed to impress!
How to Play
You'll only need your mouse to dress Gwen up. First, choose the event you want to attend. It can be a class, a tennis match, or a chic hike. Then, look through Gwen's closet and pick a top, bottoms, shoes, jewelry, hairstyle, accessories, and a well-fitted background. It is up to you to mix the clothing items and decide which ones go together!
There are two modes in this game that you can choose between. The first one, Fashion Challenge, will ask you to pick a place and dress Gwen according to the theme. It may vary between sporty, trendy, preppy, or even heroic. Once you're done with the outfit, you'll receive a star rating! The second mode, Fashion Mix 'n Match, allows you to explore Gwen's wardrobe without any ratings.
If you're not pleased with your star ratings and want to style Gwen better, you can always restart a challenge and try again. You can read the short introduction to every adventure and base your clothes choices on the hints you receive. The more you try, the better you'll get at it and obtain the maximum score!
Let's get to it! Are you ready to dress Gwen in the most fabulous outfits and become the ultimate stylist? Fashion is your calling!