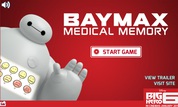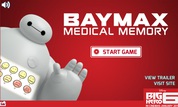 Play Now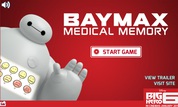 Unfortunately, Big Hero 6: Baymax Medical Memory is not available on your device. Please try one of the related games below or visit our HTML5 category.
About Big Hero 6: Baymax Medical Memory Game
In the Baymax Medical Memory game, the healthcare robot of the Big Hero 6 needs to treat many patients, and he wants you to join him! However, helping out others can become a difficult task. Can you land him a hand and treat each person before it's too late?
Your role is to help Baymax remember what each person needs to feel better and give them their medicine. At the same time, everything will happen fast. So it's best to pay attention and be ready at any moment! Do you have what it takes to treat everyone? Let's see you in action!
How to play the game
Before you start treating anyone, you need to get through your training! Press the Left Click to grab and provide the medicine to the patients. Also, your memory is the key to completing this task flawlessly. You need to try and remember what each person needs and not give them the wrong treatment.
The patients are into four groups based on their cure and mixed. For some, a glass of water will be enough to get better, and others will need some medicine. Don't worry! At the start of your challenge, everyone will say what they need. Your task is to remember each treatment and help Baymax give them what they want.
After you learn what everyone needs, Baymax will start putting out the item. Each has a timer, so you should grab it quickly and give it to one of the people that needs it.
What else you should know
If you don't remember correctly and give the wrong medicine to the wrong patient, they will refuse it until you get them the correct one.
Try not to make many mistakes! Your performance can be rated up to three stars if you get everything right.
Are you ready to start helping Baymax treat the patients? Make sure you remember what each person needs before sharing the medicine! We don't want to make many mistakes.