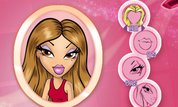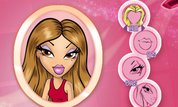 Play Now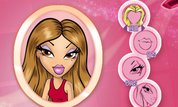 Unfortunately, Makin' Up! is not available on your device. Please try one of the related games below or visit our HTML5 category.
About Makin' Up! Game
We all know the world of fashion is a cruel one. But it is beautiful, nevertheless. Even though you have to work hard to get to the top, it is extremely rewarding. Your favorite girls need your help to get through their fashion shows successfully in the Bratz Makin' Up! Game. So what are you waiting for? Be the world's greatest makeup artist and design the perfect makeup for the Bratz girls.
Even though your clothes are delightful and you have a flawless silhouette, your look will not be complete without a beautiful makeup. And since you are the most creative person around here, only you could create the most outstanding makeup. Just grab your brushes and begin with your art!
How to Play
First of all, you must select the character that you will use as a model. Once you have chosen the Bratz girl, you are ready to start designing. On the right side of the screen, you will have a column of items that you get to change in your model's look. Start with the hairstyle and hair color. Click on the arrows until you find the style that you desire.
Now move on to the color of the lips. Would you like to try a bold look? Then the red lipstick is the one for you. Or maybe create a more casual look with one of the nude lipsticks. Every option is at your disposal. Just make sure that everything matches, in the end.
Now let's see what kind of shades match the color of your model's eyes. Choose wisely, though. You wouldn't like for your model to look quirky on a red carpet. Now for the final touch, you will only need to add a lovely color of blush. Without it, the Bratz girl will seem rather pale, will she not? But that is why you are here for. To change the circumstances and put some color on her cheeks. If you have finished, you can try another look on another model, to see which one is your favorite. Keep searching and creating until you achieve what you want!
Is your makeup on point now?? Is it just as you imagined? Delightful! Then go on and show the world what a fantastic makeup artist you can be. And remember that if your makeup is not quite as you planned it to be, you always have the chance to reset it.