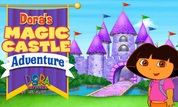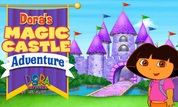 Play Now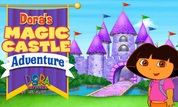 Unfortunately, Dora's Magic Castle Adventure is not available on your device. Please try one of the related games below or visit our HTML5 category.
About Dora's Magic Castle Adventure Game
Join Dora on a journey across a magical land in the Dora's Magic Castle Adventure game! This time, it seems like the Wizard has lost his wand. However, getting it back is no easy task because the castle is under a spell! Will you lend the protagonist a hand as she helps the magician regain his powers?
To reach the treasure, you must first explore each room of the palace. Your main task is to find the keys and unlock the doors to the highest tower. However, all the items around you have been bewitched, and they are floating in the air. Can you help Dora keep climbing until she reaches the magic wand?
How to Play
Let's begin the adventure! To hop from one platform to another, all you need is your mouse. Click on the arrows to choose your direction, and Dora will follow your lead. Just watch out, or you will fall down if you're not careful!
To reach the highest tower, you need to pass through all four rooms of the palace. However, all the doors are locked, so you need to find the key first. Take a look at the bottom of the screen to see the item you're looking for. Just don't get fooled because there are multiple keys hidden in each room, so you can fall for the trick easily!
Remember that the platforms are under a spell, so they are always moving. This is why you must wait for the right timing before you leap. If not, you will fall down to the last object you jumped on. Luckily, you can find the green potion, and the movement will stop for a limited time.
Have you managed to pass through the first room? If so, pay attention to your book because you will unlock a special reward. Dora will give you a coloring page for each level you complete. After you finish the game, you can print them all and create your own artwork!
Hurry up because there's no time to lose! Dora needs your help to return the magic wand to the Wizard. Navigate the castle together, and make your way toward the treasure!