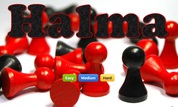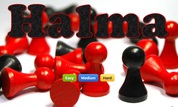 Play Now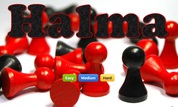 Unfortunately, Halma is not available on your device. Please try one of the related games below or visit our HTML5 category.
About Halma Game
Try the Halma game if you are a fan of traditional board games! You can't miss out on this unique challenge that will put your intelligence and strategy to the test. Can you guess the main advantage of this game? As is the case with most classic board games, the rules are simple. However, winning isn't going to be an easy feat! Halma is an intellectual challenge for any player, even for the pros. Are you ready to give it a try?
We recommend you start with the easiest of the three difficulty settings. Once you get the hang of the rules, you can move on to more advanced versions of the game. No matter what you choose, you will play against AI. How do you beat the computer? Move all the tiles from your corner of the board to the opposite side. Be quicker than your enemy to win!
How to Play
Pick out one of the two colors, white or black, and let's play! The board consists of a ten by ten grid, with two corners marked in grey. As you can notice, your pieces are all placed in the corner closest to you. Are you ready to make your first move? All you need to do is pick a tile, then move it to a free adjacent square. Don't forget that you can move horizontally, vertically, or diagonally!
Are you ready to learn a cool trick? To advance quicker, you can jump over other tiles. It doesn't even matter if they are your own or your foe's! The rule is simple: you can hop over any adjacent tile, as long as there is a free square around it. Within the same turn, you can move the same piece multiple times, as long as you can keep hopping over items. Therefore, move strategically to win!
That's all you need to know! Once you have completed your turn, click on the button on the left side of the screen. Watch out for your enemy's moves and try to use them to your advantage!
It might seem hard at first, but with practice, you'll develop your logic and strategy. It's such a complex and fun game, despite its simple rules. Stop hesitating and start playing!