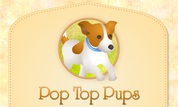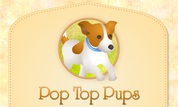 Play Now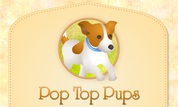 Unfortunately, Molly: Pop Top Pups is not available on your device. Please try one of the related games below or visit our HTML5 category.
About Molly: Pop Top Pups Game
Spend a day with the cute puppies, salvaging all sorts of items in the Molly: Pop Top Pups game! Molly and her new friend Emily were gifted terriers for their birthdays. The two pups, Bennet and Yank, are adorable and have good noses too! They're perfect for finding all the materials the girls need for their future projects!
Your job in this game is to help the puppies collect as many bottle caps as possible and avoid all the obstacles. Bottle caps are not the only things the pups can collect. They can gather metal, tin foil, rubber, and other salvageable items. You can make the park a cleaner space and transform it into a lovely playground for the terriers!
How to play the game
You only need your keyboard to play this game. Use the arrow keys to guide either Bennet or Yank around the space and gather old bottle caps to earn points. At the same time, avoid obstacles and try not to run into rabbits or gophers as they will slow you down.
Remember, there is a time limit! You have a timer at the top of your screen. Keep track of that when collecting the materials! You can also find one or two bonuses that might offer you some extra time.
You only have three energy points to consume, and you'll lose one every time you hit a moving obstacle. Therefore, there are three chances to gather as many caps as possible before the time runs out. Once you consume all the energy beads, it's game over!
The pups can collect other materials that act as bonuses. For example, tin cans offer you 100 extra points. Old pots will give you more running speed, and newspapers might increase your time. If you lost any energy beads, collecting a tin foil ball will give you one back!
Now that the puppies are ready, will you join them in their fun collecting activity? Let's get to work, fluffy friends!