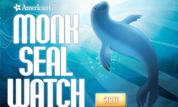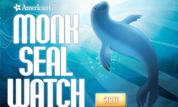 Play Now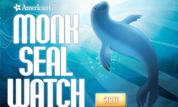 Unfortunately, Kanani: Monk Seal Watch is not available on your device. Please try one of the related games below or visit our HTML5 category.
About Kanani: Monk Seal Watch Game
Learn about how the endangered Hawaiian seal lives and help protect them in the Kanani: Monk Seal Watch game! Studying a type of seal's behavior and habits helps scientists figure out ways to keep them away from danger. Kanani loves all the animals, so she wants to do everything to protect them, and you can help!
A photographer doesn't get close to the monk seals and uses a zoom lens to follow them in the water. However, your goal is to use Kanani's remote-controlled camera to watch the seal and score points. The mammal is pretty hyper and will swim in every direction. Try to keep close and don't lose track of it!
How to Play
You will only need your keyboard to play this game. Control the underwater camera with the arrow keys. Your job is to earn points by following the monk seal. If you lose track of it, the arrow symbols will show you where to find the fast-swimming mammal again.
Try to keep the seal in the camera lens for as long as possible while following it and get the highest score! Be careful, though! The underwater camera consumes energy from its battery. Once it runs out, the game is over.
The game also offers you some power-ups you can pick up while following the seal! The Thunder gives your camera's battery more power. The Circle will increase the size of your lens for you to keep better track of the monk seal, while the Triangles give your camera a speed boost.
So are you ready to follow the monk seal into the deep sea? Film the lovely mammal and learn all about its life!