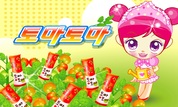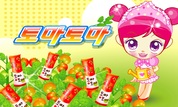 Play Now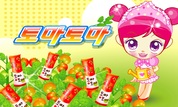 Unfortunately, Sue Tomato Factory is not available on your device. Please try one of the related games below or visit our HTML5 category.
About Sue Tomato Factory Game
Get ready for a tomato-filled adventure in Sue's Tomato Factory game! Are you ready to help Sue run her very own tomato juice factory? From growing juicy tomatoes in the garden to filling up bottles with delicious tomato juice, there's lots of fun to be had!
As Sue's helpful assistant, your job is to water the tomato plants, pick the ripe tomatoes, and turn them into yummy juice. Each level will have a target you need to reach, so let's work hard and make as much juice as possible!
How to Play
To move from the garden to the factory and back, you just have to press the spacebar on your keyboard. When you're in the garden, you can water the plants by clicking on the sprinkler and then on the stem of the plant you want to water.
Once the tomatoes have grown, it's time to pick them! Just remember, you need to pick the tomatoes when they are ready - not too green, not too ripe. After picking, you click on the machine's tray to put the tomatoes in it.
The machine will tell you how many tomatoes you have. When you have enough, a 'START' sign will appear. Clicking on this sign will start making the juice. After that, you only have to click the lever to fill the bottles with juice.
One last tip: always keep an eye on the time! You need to water more plants and make more juice until the time runs out.
So get ready to work in the garden and run the factory as you aim to make the most delicious juice in town! Join us in Sue's world, and let's squeeze some fun out of each tomato!