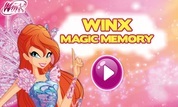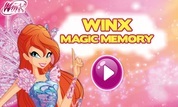 Play Now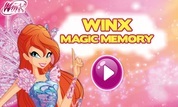 Unfortunately, Winx Magic Memory is not available on your device. Please try one of the related games below or visit our HTML5 category.
About Winx Magic Memory Game
The Winx Magic Memory game is the perfect challenge for those who think that they have the memory of a genius! This game might seem very simple at first, but don't be fooled! It is specially designed for you to improve your memory skills. Play from the beginning to the end, and maybe you'll even see the results!
Do you know what makes it even more fun? That your favorite Winx characters are in it! Say goodbye to boring patterns or drawings. Their faces will keep you more entertained than ever.
To play, you have to tap all the cards that have the same character on them. Ultimately, if you play enough, you will unlock all the levels.
How to Play
The idea here is quite simple. In this game, the main goal is to match pairs of cards. The rule is that you can only match those that have the same design. Easy right? Well, not so much. Because all of the cards are upside down.
This is where the memory part strikes in. Once you flip a card, you should remember the character on it. When you finally find its pair, flip both tiles at the same time. As you flip and pair the cards, they will disappear from the board.
Basically, the more you play, the easier it gets. As you go through the levels, more and more cards will be added. This spices things up a little bit, don't you think? They will also be arranged in ways that will make it more difficult for you to remember their exact place.
For each level, you will get a score of a maximum of three stars, depending on how many times you flip the cards unsuccessfully. The more wrong flips you do, the lesser are your chances to get three full stars. But do not worry if you don't get a full score, you can play the same level again as many times you desire.