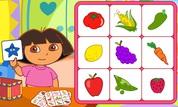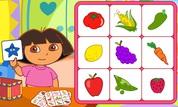 Play Now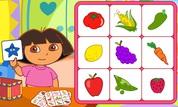 Unfortunately Dora's Say it Two Ways Bingo is not available on your device. Please try one of the related games below or visit our HTML5 category.
This Flash game is loaded using an emulator. If you notice any glitches(such as the game getting stuck or music/sound missing), click to play the original version with NuMuKi Browser for the best experience.
About Dora's Say it Two Ways Bingo Game
Learn Spanish and test your matching skills in the Dora's Say it Two Ways Bingo game! Dora loves bringing her friends together for a classic game of Bingo. Although playing it is fun, the young explorer will be the caller this time. However, there's going to be a twist! Dora will sometimes read the cards in Spanish!
If you're a fan of the original Bingo game, you cannot miss this fun twist on it! Your job in this game is to match three images to the ones shown by Dora and form a row on your bingo card. You can also learn new and useful words in Spanish! Vamonos! Victory awaits!
How to play the game
You only need your mouse to play this game. First, you need to look at each card Dora pulls out from the box. If it matches an image on your Bingo board, click on it to stamp it. You win when you get three stamps in a row, horizontally or vertically. If the card doesn't match any of the pictures on your board, click on the box to put it back and make Dora pick another!
You can choose between two bingo boards. The first Bingo board will have Dora read the cards in English and Spanish. As a result, you can get familiar with some words and their meaning. If you feel prepared, you can select the second Bingo board, and Dora will pronounce the words only in Spanish.
After playing the game a few times, you will notice that the Bingo boards all contain different objects. Some of these are colors, furniture objects, fruits, vegetables, or animals. You'll be able to expand your Spanish knowledge and learn about different groups of items or beings. Let's see if you can remember all of them!
The Bingo party is about to start! Join Dora and her friends and impress everyone with your Spanish skills! Can you get the Bingo?