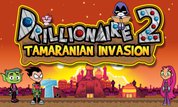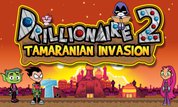 Play Now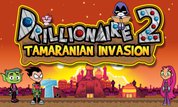 Unfortunately, Drillionaire 2 is not available on your device. Please try one of the related games below or visit our HTML5 category.
About Drillionaire 2 Game
Starfire has finally arrived home. Oh no, but the home is burning, and she does not know why. Help Teen Titans to get to the bottom of the issue in Drillionaire 2: Tamaranian Invasion game. Only you can be the one that discovers the problem and ensures the Titans a safe return. So are you ready? Then get started!
The adventure awaits. But you need to be prepared for everything. You can not start your journey without the proper instructions. So first of all, find out what you need to do. And once you are ready, just begin the quest and find the issue as soon as possible. Let's take a look at what you have to do.
To help your favorite Titans, you will need to know how to control that machine. It is quite simple. Just use the arrow keys to move around the screen in your search for the problem. Also, the space-bar and the side arrow keys can be used to shoot towards the enemies.
Help the Teen Titans find the problem!
You will need to dig through the earth and minerals. Only like this, you can find the cash and extra tokens for upgrades. When your box is full after digging for all of those minerals, reach for the golden gate and deposit your money to the leader. Once you have enough money for the updates, select the ones that you consider the most useful.
Keep updating your machine until you are sure that you can discover the problem. Some minerals are worth more than the others. Just make sure you collect as many as you can. Also, some of the upgrades might be more expensive than others. All you need to do is to be patient and dig for as many minerals as you can until you have your machine fully upgraded
Make sure you avoid the dangerous enemies. If they catch you, they will decrease your life. Shoot them all before they get to you. So what do you think? Do you have what it takes to help the Teen Titans solve the issue? Upgrade your machine and let's see what you have got.
Other Games in this Series