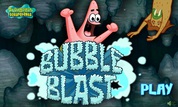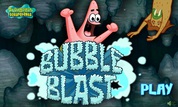 Play Now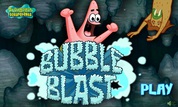 Unfortunately, SpongeBob: Bubble Blast is not available on your device. Please try one of the related games below or visit our HTML5 category.
About SpongeBob: Bubble Blast Game
Patrick was flying through the Chum Caverns with his bubble rocket in the Bubble Blast game! Somehow, he got stuck in the caves underneath Chum Bucket and Krusty Krab, and now he needs to find his way out! However, the caverns are crawling with dangerous creatures, so Patrick must be careful and escape in one piece! Will you guide him out of this risky situation?
Your role is to help Patrick escape the Chum Caverns with his bubble rocket while avoiding any rocks, walls, or cave dwellers. This game requires quick reflexes, so pay attention to every detail and use the rocket's bubble boost to your advantage!
How to Play
You will need your keyboard to travel through the dark caverns. To control the rocket, just press the Spacebar whenever Patrick needs to go up. If you're too close to the cavern's walls or a cave dweller, release the button, and the starfish will go back down.
You must try your best to dodge every obstacle during the journey. That includes cave dwellers, rocks, stalagmites, or stalactites. Unfortunately, Patrick is tied to the rocket, so hitting any obstacle will make him fall and end the game. If you keep him in the air as much as possible, he'll have a chance to escape.
The closer you get to the exit, the more challenging the levels will become. Patrick's speed will increase, and the obstacles will become harder to avoid. However, you'll also receive more points as you travel through the mysterious caves.
Are you ready to leave the darkness behind and help Patrick make it out of the catacombs? Let the bubbles guide you through this risky journey!